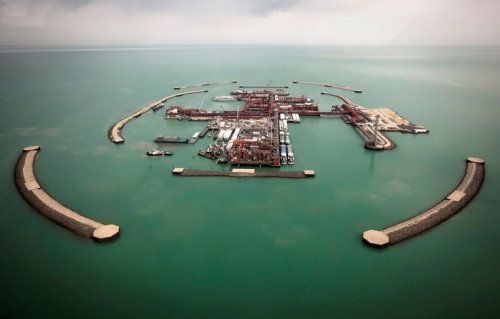 Cision | 11 February 2018
US$22.6 billion of assets of Kazakhstan's national fund remains frozen
News release by Ascom Group S.A.
In response to various media queries, Anatolie Stati, Gabriel Stati, Ascom Group S.A. and Terra Raf Trans Traiding Ltd (together, the "Stati Parties") confirm that they retain the full benefit of an attachment of certain property of the Republic of Kazakhstan ("Kazakhstan") worth approximately US$22.6 billion, including cash, bonds and equity shareholdings, amounting to approximately 40% of the National Fund of Kazakhstan.
The attachment was levied pursuant to an order of the Brussels Court of the First Instance and will remain in place in its entirety, at the very least, pending the outcome of the legal proceedings before the Brussels Court. In addition, and contrary to various public statements made by Kazakhstan, a recent ruling by Amsterdam District Court in a related action had no effect on the legal force or value of this attachment.
The said attachment was secured as part of the Stati Parties' long-running battle to enforce an arbitral award issued in December 2013 for violating the investor protection provisions of the Energy Charter Treaty. A tribunal constituted under the auspices of the Stockholm Chamber of Commerce found that Kazakhstan violated its international obligation to treat the Stati Parties' investments fairly and equitably and awarded the Stati Parties more than US$500 million in damages, legal costs, and interest. The award has since been fully upheld by two tiers of the Swedish judiciary, including the Swedish Supreme Court.
The Brussels Court order represents one of a series of rulings made by various European courts since August 2017, as a result of which the Stati Parties have now obtained attachments of Kazakhstan's property worth approximately US$28 billion in the Netherlands, Belgium, Sweden and Luxembourg, respectively.
The claims originally arose out of Kazakhstan's seizure of the Stati Parties' petroleum operations in 2010. The Stati Parties acquired two companies in 1999 that held idle licenses in the Borankol and Tolkyn fields in Kazakhstan. They invested more than US$1 billion over the ensuing decade to turn the companies into successful exploration and production businesses. By late 2008, the businesses had become profitable and had yielded considerable revenues for the Kazakh state. Just as the Stati Parties expected to start receiving dividends, more than half a dozen government agencies carried out a number of burdensome inspections and audits of the companies' businesses that resulted in false accusations of illegal conduct directed at the Stati Parties and their Kazakh companies, including criminal prosecutions of their general managers on false pretenses. Kazakhstan's actions challenged the Stati Parties' title to their investments, subjected them to hundreds of millions of dollars in unwarranted tax assessments and criminal penalties and ultimately led to the seizure and nationalization of their investments by Kazakh authorities in 2010.