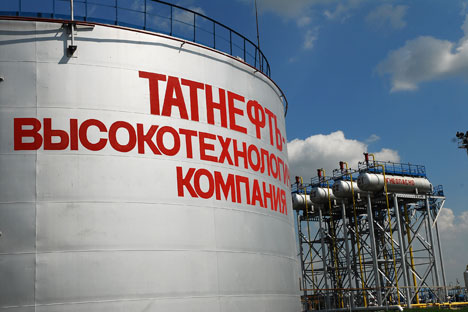 Interfax | 20 April 2017
Ukraine challenges court ruling to enforce payment of $144 mln awarded to Tatneft in Ukrtatnafta case
Ukraine will use all legal mechanisms seeking invalidation of the international arbitration court's ruling ordering Ukraine to pay Tatneft $144 million in the Ukrtatnafta case, Ukrainian Justice Minister Pavlo Petrenko told Interfax-Ukraine.
"We have challenged the ruling ordering that Ukraine pay the amount. The ruling has presently been challenged by way of cassation. Today, we met in our group composed of representatives of various authorities, in order to approve a procedural schedule and strategy of work on this case. Our stance is: We won't recognize the ruling until the case's consideration on its merits is completed. We believe that the ruling was issued in violation of international law," Petrenko said.
It was reported earlier that Tatneft had petitioned the Moscow Arbitration Court and the High Court of Justice in London in April to enforce the arbitration ruling of July 29, 2014 ordering Ukraine to pay the Russian oil company $144 million in the Ukrtatnafta case.