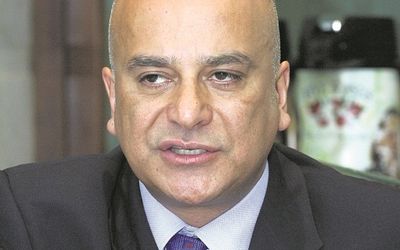 Business Day | April 15 2013
Treaty-based disputes between investors, states on the rise, says Unctad
by Amanda Visser
DISPUTE settlements between investors and states saw 62 new cases initiated last year, the highest number of known treaty-based disputes filed in a year, according to a report by the United Nations Conference on Trade and Development (Unctad) in March.
This peak confirms that foreign investors continue to rely on bilateral and regional international investment agreement negotiations.
However, South Africa has been reviewing its bilateral investment treaties mainly because of challenges posed by them and the rise in legal challenges following the global financial crisis.
Peter Draper, senior research fellow at the South African Institute of International Affairs, said on Friday the report vindicated South Africa's decision to review and renegotiate some of its first-generation treaties.
Xavier Carim, deputy director-general of international trade and economic development at the Department of Trade and Industry, said in February that South Africa had concluded at least 15 bilateral trade treaties, mainly with European countries, during the post-apartheid era.
He described it as a "good faith attempt" to assure investors their investments would be safe under the new democratic government. It also signalled South Africa's re-entry into the international community.
However, first-generation treaties contained provisions that were inconsistent with South Africa's constitution and laws.
Mr Carim said the investor-state dispute settlement or arbitration was "contentious", and the system was fragmented, with no common standards.
Dispute settlement mechanisms form part of most treaties and provide rights to foreign investors to claim damages from alleged breaches by host governments of their obligations relating to the investments in the host country.
Mr Draper said there was concern that the panels that decided cases were stacked in favour of corporate interests.
"There is a concern from states that the panels may be used to overturn legitimate government policies. Very often governments do silly things and investors also need protection," Mr Draper said.
Last year 70% of the cases resulted in victories for investors, with the highest damage claim amounting to $1.7bn in the case between Occidental Petroleum and Ecuador arising from the unilateral termination of an oil contract by the state.
Unctad director James Zhan said in a statement that recent developments had amplified a number of challenges facing the investor-state dispute settlement mechanism, which gave credence to calls for its reform.
The total number of known treaty-based cases since 1993 reached 518 last year, of which 244 had been concluded. About 42% were decided in favour of the state and 31% in favour of the investor. The rest of the cases ended with settlements.
Investors have challenged a broad range of government measures, including those related to revocations of licences, breaches of investment contracts, irregularities in public tenders, changes to domestic regulatory frameworks, withdrawal of previously granted subsidies, direct expropriations of investments and tax measures.
The disputes are filed with several bodies, notably the International Centre for Settlement of Investment Disputes (ICSID), the Stockholm Chamber of Commerce, the International Chamber of Commerce, and the Cairo Regional Centre for International Commercial Arbitration.
The ICSID is an autonomous international institution established under the Convention on the Settlement of Investment Disputes between states and investors from other states. The primary purpose of the ICSID is to provide facilities for conciliation and arbitration of international investment disputes. Of the 62 new disputes initiated, 39 were filed with the ICSID.