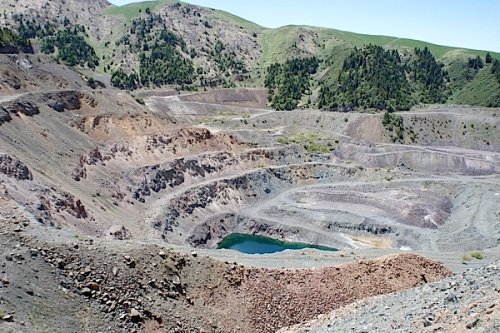 Yahoo | 21 August 2019
Stans Energy won the arbitration
TORONTO, ON / ACCESSWIRE / August 21, 2019 / Stans Energy Corp. (HRE.V)(HREEF) ("Stans" or the "Company") is pleased to announce that the Company has received a copy of the decision from the arbitration Tribunal in our ongoing dispute with the Kyrgyz Republic. The Tribunal determined that Stans prevailed on jurisdiction and on the merits of our claim, awarding Stans a sum of approximately US $24 Million inclusive of damages, interest, and costs.
Neither TSX Venture Exchange nor its Regulation Services Provider (as that term is defined in policies of the TSX Venture Exchange) accepts responsibility for the adequacy or accuracy of this release.
About Stans Energy
Stans Energy Corp. is a resource development company focused on advancing rare and specialty metals properties and processing technologies. Stans is now transitioning to become a supplier of materials and technologies that will assist in satisfying the future energy supply, storage and transmission needs of the world. Previously, the Company acquired, among other things, the right to mine the past producing rare earth mine, Kutessay II, in the Kyrgyz Republic. Due to the expropriation actions taken by the Government of the Kyrgyz Republic, the Company is undertaking international arbitration litigation to protect the Company's rights and recover damages caused by the Republic.