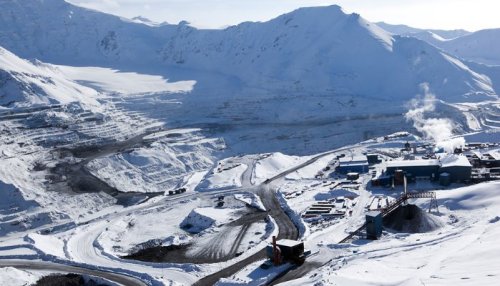 Digital Journal | 8 November 2017
Stans Energy awarded USD$ 222,241 and additional costs by London court
Stans Energy Corp. (TSX-V : HRE, OTC PINK : HREEF, FSE : S82), ("Stans" or the "Company") announces that a judgement for has been issued by the High Court of Justice of England and Wales (the Commercial Court) ("the English Court") in the proceedings initiated by the Kyrgyz Republic (the "Republic") to set aside the award on jurisdictional objections rendered by the Arbitral Tribunal on January 25, 2017 ("the Award") in the UNCITRAL arbitration brought by the Company and Kutisay Mining LLC against the Republic.
The Republic has been ordered to pay USD$ 222,241.89. Pursuant to the order the Republic is to pay Stans costs associated with the claim, with such costs being subject to a detailed assessment if not agreed upon. To date, the Republic has not complied with the order and the Company is considering various options for enforcement of the award. The proceedings before the Arbitral Tribunal continue with the Parties' submissions on the merits (and remaining jurisdictional objections). A hearing is scheduled to be held in April 2018.
KUTESSAY II AND KALESAY TENDER
As previously announced on October 19, 2017 a new tender for the subsoil rights to the Kutessay II and Kalesay deposits was conducted in the Kyrgyz Republic. A deadline for submissions was November 3, 2017. To date no submissions from any known participants were tendered. Stans will issue an update as soon as the Republic will decide on the next steps. According to the Kyrgyz subsoil laws, these rights can be now offered through a public auction.
About Stans Energy
Stans Energy Corp. is a resource development company focused on advancing rare and specialty metals properties and processing technologies. Stans is now transitioning into a supplier of materials and technologies that will assist in satisfying the future energy supply, storage and transmission needs of the world. Previously, the Company acquired, among other things, the right to mine the past producing rare earth mine, Kutessay II, in the Kyrgyz Republic. Due to the expropriation actions taken by the Government of the Kyrgyz Republic, the Company is undertaking international arbitration litigation to protect the Company's rights and recover damages estimated at over US$210,000,000, caused by the Republic.