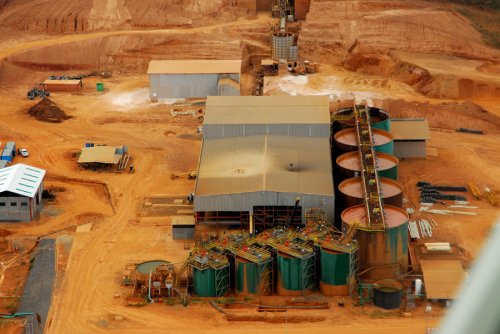 Rusoro | 16 January 2018
Rusoro Mining completes funding agreement and ramps up enforcement and collection efforts
PRESS RELEASE
Rusoro Mining Ltd. (the "Company" or "Rusoro") is pleased to announce that it has closed on a Funding Agreement that provides the Company with additional litigation funding of up to USD $7M. The Company intends to use the funds in its continuing efforts to enforce the USD $1.3 billion arbitration award it was awarded as a result of Venezuela's unlawful expropriation of its mining operations in that country. Venezuela has steadfastly refused to pay the arbitration award, which was issued on August 22, 2016 by a tribunal operating under the Additional Facility Rules of the World Bank's International Centre for the Settlement of Investment Disputes.
Andre Agapov, the CEO of Rusoro stated "we have grown increasingly frustrated in our attempts to come to an amicable and fair resolution of this matter with the Government of Venezuela. We have had a number of face to face meetings with various Venezuelan Government officials, including the Attorney General as well as the current and former Minister of Mines but, we have yet to receive a meaningful settlement offer. The proposals Venezuela has put forth have been unrealistic particularly in light of the fact that our Award is accumulating interest at the rate of approximately USD $80M per year.
We plan to move vigorously against Venezuelan assets throughout the world. We have hired Diligence, a well-known international asset recovery firm, and we will be seeking to enforce the award in multiple jurisdictions with the help of King & Spalding as well as local counsel. We have commenced proceedings in courts in Washington, DC to obtain judgments on the Award; these judgments will reinforce the judgment — for the full amount of the Award — that Rusoro has already obtained in Canada, and which it is now seeking to domesticate in New York.