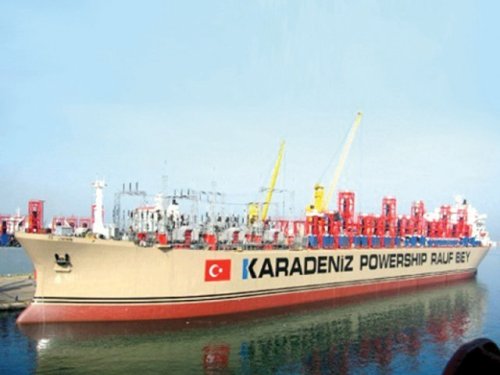 Business Recorder | 4 August 2016
Rental power dispute : ICSID completes hearing
by MUSHTAQ GHUMMAN
International Centre for Settlement of Investment Disputes (ICSID) has completed hearing on a dispute between Government of Pakistan (GoP) and a Turkish firm M/s Karkey Karadeniz Elektrik Uretim A.S and is expected to award the case in a couple of months, well-informed sources told Business Recorder.
ICSID, an arm of the World Bank which offers arbitration and conciliation services for governments and private foreign investors' disputes, completed hearing in March 2016. Pakistan and Turkish firm M/s Karkey Karadeniz Electric Uretim which established a 231MW rental power offshore plant at Karachi at an exorbitant tariff have been in litigation at the ICSID for the last two years.
M/s Karkey's issue was also discussed during the visits of Turkish President Recep Tayyip Erdogan to Pakistan and Prime Minister Nawaz Sharif's visit to Turkey. M/s Karkey had filed damage claim of $1.2 billion. The sources said Pakistan has spent one billion rupees on ICSID fee, lawyers' fee and other expenses including officials' visits to London that included Minister for Water and Power Khawaja Asif and Attorney General for Pakistan.
A Pakistani delegation visited London to appear as witnesses and for cross examination. Federal Minister for Water and Power, Khawaja Asif and the then Attorney General for Pakistan Salman Aslam Butt visited London to discuss the possibilities of an out of court settlement with a law team of Turkish firm. However, officials now claim that there was no such discussion on any proposal regarding out of court settlement with M/s Karkey.
"Out of court settlement with Karkey means weakening our own case, which is based on the rulings of Supreme Court of Pakistan," the sources added. In August, 2015, Pakistan paid 2.38 million pounds (Rs 266 million) to British law firm M/s Allen & Overy which had allegedly refused to appear in ICSID until payment was cleared from Pakistan. However, with the active involvement of powerful quarters, payment was cleared in a matter of hours.
M/s Karkey's power ship has already left the Pakistani waters with the intervention of ICSID. However, three ships are still captured by Pakistan and will remain in the Pakistani waters until the case is awarded to any party. The sources said Pakistan will contest till the end.
In 2014, Pakistan hired Allen & Overy, a global law firm advising national and multinational corporations, financial institutions, and governments. Pakistan was obligated to pay 90,000 pounds to Allen & Overy in addition to per hour rate during hearings. Earlier, Pakistan paid 0.2 million pounds to a London-based firm, BLP, but the government felt that this firm was not properly contesting the case at the ICSID. Total fee agreed with the law firm was 1.4 million pounds in addition to case charges per hour.
The Turkish energy firm, Karkey Karadeniz Elektrik Uretim AS (Karkey), had registered a claim with the World Bank-affiliated ICSID against the Government of Pakistan early in 2013. The initial contract value of Karkey's power ship operations in Pakistan was $560 million for the duration of five years. The claims, as calculated by experts, sum up the damages obtained as a result of the loss of earnings and costs associated with the detention of its vessels by Pakistan in April 2012.