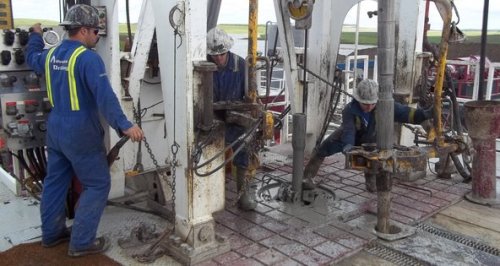 The Star | 13 March 2015
Oil giants win $17M from Ottawa under NAFTA
By Les Whittington
Two U.S. oil giants have won $17.3 million in damages from Canada in a NAFTA investor-rights dispute over how much money the companies are required to invest in research and training in Newfoundland and Labrador.
ExxonMobil, the world's largest publicly traded oil company, and U.S.-based Murphy Oil complained to an international trade tribunal when a joint federal-Newfoundland and Labrador regulatory board said the corporations should spend millions of dollars more in the province in exchange for their rights in the Hibernia and Terra Nova offshore oil projects.
The trade tribunal's ruling awarding ExxonMobil $13.9 million and Murphy Oil $3.4 million has yet to be published but it was confirmed by Natural Resources Canada.
ExxonMobil's case was brought under Chapter 11 of the North American Free Trade Agreement (NAFTA). The chapter allows corporations from Canada, the U.S. or Mexico to sue for damages in cases where the foreign company believes it has been unfairly discriminated against by a government body in one of the three host countries.
These investor-state dispute measures have become controversial. Businesses say they are needed to guarantee fair treatment while critics say the measures give corporations undue power to challenge governments' ability to regulate on behalf of health, safety and other goals.
The controversy has taken on new urgency because the Canada—European Union free-trade agreement, which is moving toward implementation, contains similar investor protection rules.
In the ExxonMobil challenge against Canada, the tribunal found that requiring the oil companies to plow a fixed percentage of their offshore revenues into research and training in Newfoundland went against NAFTA rules prohibiting host governments from establishing performance requirements on companies' local investments and purchases.
Generally, the Canadian government has defended the need for investor protection measures in free-trade agreements, saying they provide confidence for businesses investing outside their home countries.
But others say dispute settlement mechanisms open Canada to abuse. The ExxonMobil case "shows that under these agreements foreign corporations really are beyond the reach of our domestic courts and legislatures," said Scott Sinclair, a senior researcher at the Canadian Centre for Policy Alternatives.
He pointed out that ExxonMobil had previously launched a losing court challenge in Canada to the Newfoundland and Labrador investment requirements.
Responding to the ruling, Natural Resources Canada communications adviser Michelle Aron said: "We are reviewing the tribunal's decision and considering our options in consultation with the provincial government of Newfoundland and Labrador with which Canada has joint management responsibility for the Canada—Newfoundland and Labrador Offshore Petroleum Board."
The damage award could breed more tensions between Prime Minister Stephen Harper's government and Newfoundland and Labrador Premier Paul Davis on international issues.
Newfoundland and Labrador has suspended support for the recently negotiated Canada—European Union trade deal because the province says Ottawa has reneged on a promised $280 million to compensate for losses in fish processing when the agreement with Brussels comes into force.
The question of who should pay ExxonMobil and Murphy Oil is another possible irritant. Under NAFTA, the federal government is on the hook for the damages awarded to the oil companies.
But in 2010, Harper suggested Ottawa would like to find a way for the provinces to pay in these cases. That suggestion came after the federal government had to write a $130-million cheque to AbitibiBowater as a result of a NAFTA challenge to former Newfoundland and Labrador premier Danny Williams' move to expropriate the company's mill.
But so far, Ottawa has not put forward a new mechanism to handle NAFTA financial settlements arising from provincial actions.