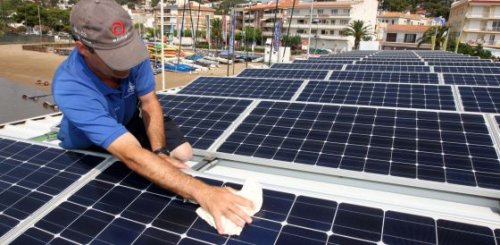 Renewables Now | 14 March 2019
NextEra Energy wins dispute against Spain
(Renewables Now) - The International Centre for Settlement of Investment Disputes (ICSID) ruled on Tuesday against Spain in a case brought by NextEra Energy Inc (NYSE:NEE) regarding the US utility's lost investments in two 49.9-MW concentrated solar power plants in the Spanish region of Extremadura.
The utility's wholly-owned companies, NextEra Energy Global Holdings BV and NextEra Energy Spain Holdings BV, filed for arbitration in 2014 after Spain abolished the long-term premium and tariff system that served as the basis for their investments in the two plants, NextEra Energy said in a regulatory filing.
NextEra Energy planned to invest more than EUR 600 million (USD 678m) in the Extremadura plants. However, the company decided to close its subsidiary in Spain after writing off EUR 263 million due to changes in regulation, Spanish business newspaper Cinco Dias reports.
As a result, NextEra Energy seeks EUR 291 million in damages and an added interest based on the five-year Spanish sovereign bond rate.
NextEra Energy argued that Spain failed to comply with its obligation under the 1994 Energy Charter Treaty and protect the companies' legitimate expectations upon which they made their investment decisions. The ICSID has upheld the argument and issued a decision in favour of NextEra Energy.