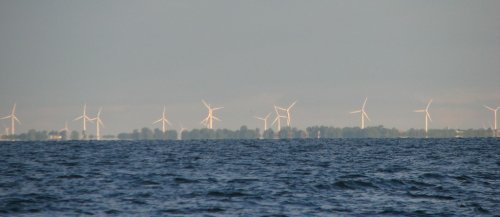 ISDS Blog (Stockholm Chamber of Commerce) | 23 June 2016
Mesa Power Group LLC v. Canada

Our next case summary is Mesa Power Group LLC v. Government of Canada, an arbitration under Chapter 11 of NAFTA. This summary is prepared based on the publicly available award rendered on 31 March 2016.
The claimant in this case was Mesa Power Group LLC ("Mesa"), a U.S. corporation that oversees and develops renewable energy projects, notably in the wind sector. Mesa's claims centered on the Government of Ontario's Feed-in Tariff program (the "FIT Program"), enacted to promote the generation and consumption of renewable energy in the province. Under this program, generators of renewable energy could apply for a 20 or 40-year power purchase agreement (a "FIT Contract") that would guarantee a certain price per kWh for electricity delivered into the Ontario electricity system. Participants in the FIT Program had to satisfy a certain domestic-content requirement, meaning that the 25-50% of the equipment used must be made in Canada. Mesa filed six applications under the FIT Program, but was not awarded any FIT contracts.
Mesa filed for arbitration under NAFTA Chapter 11, claiming that the government had acted in an arbitrary and discriminatory manner in awarding FIT contracts. Specifically, Mesa argued that the program's domestic-content requirement was impermissible under NAFTA, that the awarding of FIT contracts was irregular and resulted in discrimination against Mesa, and that the government's changes to the FIT program after applications had been received amounted to arbitrary and unfair treatment. Mesa sought more than CAD 650 million in damages.
Responding to Mesa's claims, Canada argued the acts of the Ontario Power Authority were not covered by the obligations in Chapter 11 of NAFTA; and that even if the acts were covered, Article 1108 excludes procurement programs from protection under the principles of National Treatment and Most-Favored-Nation ("MFN") Treatment. Finally, Canada maintained that Mesa had not been treated less favorably than other Canadian or U.S. investors.
In its award, rendered on 31 March 2016, the arbitral found that the claims did properly fall within Chapter 11 of NAFTA, but that the FIT program had not constituted a breach of Canada's obligations under that treaty. Specifically, the tribunal agreed with the respondent state that, under Article 1108, procurement programs are excluded from Chapter 11's National Treatment and MFN clauses. The tribunal further concluded that Canada's conduct in implementing the FIT Program had not breached the "fair and equitable treatment" standard of Article 1105.
The tribunal noted that "at least some criticism" could be levelled at the government's policy choices and actions with respect to its renewable energy programs. The tribunal concluded, however, that "judged in all the circumstances, this is not criticism that reaches the threshold of a violation of Canada's international obligations." Mesa's claims were thus dismissed in their entirety, and Mesa was ordered to bear the costs of the arbitration, including a portion of Canada's cost of legal representation.