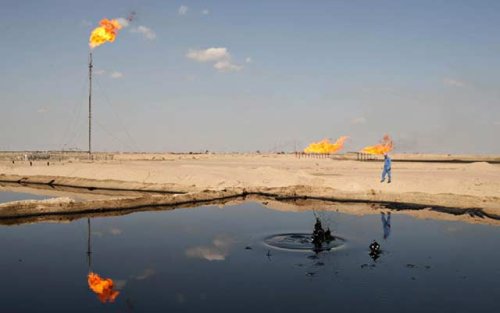 Ministry of Economy, Trade and Industry | 5 February 2016
Japan and the Islamic Republic of Iran sign a bilateral investment agreement
On February 5, the government of Japan and the Islamic Republic of Iran (hereinafter referred to as "Iran"), in the presence of Mr. Tsuneo Kitamura, Parliamentary Vice-Minister of Economy, Trade and Industry, signed the Agreement between Japan and the Islamic Republic of Iran on Reciprocal Promotion and Protection of Investment (Japan-Iran Investment Agreement).
1. Purpose and effects of the Japan-Iran Investment Agreement
The Agreement stipulates rules for investment protection and the development of an investment environment. Iran has great potential for Japanese companies as an investment destination, given its rich reserves of oil and natural gas and its huge market with a population of 78.50 million people, and there has been strong demand for the conclusion of this Agreement from Japanese companies. It is expected that this Agreement, which is to improve the legal stability of investments, will contribute to the promotion of reciprocal investments and human exchanges and to the further development of the economic relationship between the two countries.
2. Key points of the Agreement
The Agreement includes the following provisions related to the post-investment process.
(1) National treatment and most-favored-nation treatment
The Agreement stipulates an obligation under which a contracting country should treat investors from the other contracting country and their investments no less favorably than the contracting country's own investors or a third country's investors and their investments.
(2) Obligation to observe any commitments made by the contracting countries with investors
The Agreement stipulates the obligation to fulfill commitments when contracts such as those for resource development and infrastructure projects are made between the contracting countries and investors.
(3) Prohibition of performance requirements
The Agreement forbids export restrictions, export-import balancing requirements, and export requirements.
(4) Investment protection provisions, including compensation for expropriation, protection from strife, and free transfers of funds
(5) Settlement of investment disputes between the contracting countries and investors (Investor-state dispute settlement, or ISDS)
When an investor suffers damage from the contracting country that the investor has invested in due to a breach of obligations under the Agreement by the said country, the investor may submit the dispute with the country to an international arbitration procedure for settlement.
3. Entry into force of the Agreement
The contracting parties will notify each other, through diplomatic channels, of the completion of their respective internal procedures necessary for the entry into force of this Agreement (in Japan's case, the Diet's approval will be required). This Agreement will enter into force on the thirtieth day after the date of the receipt of notification from the second contracting party to notify the other.