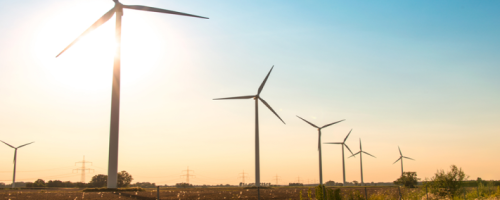 Renewables Now | 16 October 2017
Invenergy says to take USD-700m Polish wind claim to intl arbitration
US clean energy company Invenergy LLC has notified the Polish authorities it plans to turn to international arbitration over its wind investments in the country, if no settlement is reached within six months.
The Chicago-based company claims damages of about USD 700 million (EUR 593m).
The dispute concerns Invenergy's investments in several wind farms in Poland. In 2010 the company entered into fixed-price, long-term energy contracts with Polish state-controlled utilities that were later terminated "under various pretexts."
The US company is accusing the Polish government of orchestrating the "unlawful" termination of the contracts and says this is a breach of investment protection obligations under the US-Poland Bilateral Investment Treaty and the Energy Charter Treaty.
Invenergy has submitted a letter serving as formal notification of dispute under the treaties to senior Polish government officials, including the president and prime minister, it said today.
"Bilateral investment treaties protect investors whose rights have been violated by another country, and that is what has happened to Invenergy in Poland," commented Invenergy chief legal officer Michael Blazer.
Invenergy is pursuing several other legal actions in the Polish courts against state-controlled entities.