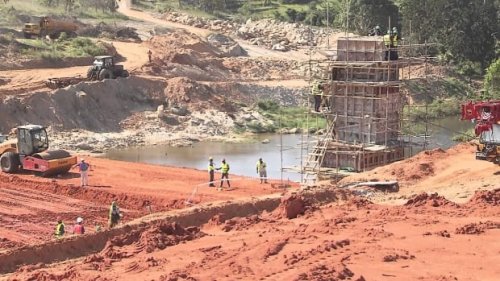 Lexology | 30 April 2019
International arbitration newsletter - April 2019 | Regional overview: Middle East and Africa
by Garrigues - Carlos de los Santos, Joe Tirado, Francisco M. Serrano, João Duarte de Sousa, Jaime Iglesias, Mónica van der Schraft, Melissa Núñez Santti, Alberto Acevedo and Hugo Forno Flórez
Burkina Faso
Burkina Faso sees mining claim against it dismissed by ICC panel
An ICC tribunal has dismissed a US$2.2 billion claim against Burkina Faso over one of the world's largest manganese mines, also rejecting a counterclaim of similar size and the West African state's allegations of corruption.
The claim was brought by Cayman and Burkinese subsidiaries of Pan African Minerals, a South African group ultimately controlled by Romanian-Australian mining magnate Frank Timis.
Pan African was ordered to pay roughly US$1 million towards the state's legal fees and arbitration costs.
Egypt
UK Energy company Petroceltic files treaty claim against Egypt
UK energy company Petroceltic has filed an ICSID claim against Egypt under the 1976 UK-Egypt bilateral investment treaty. The BIT specifies ICSID as the forum to resolve investor-state disputes.
The UK company has already warned it would bring an ICSID claim against the Egyptian General Petroleum Corporation (EGPC) for its failure to honour debts of US$30 million under various gas sale agreements. That request for arbitration has also been filed
The underlying dispute relates to eight producing oil fields across 14 development concessions around Egypt's Nile Delta managed by Mansoura Petroleum Company, a joint venture between Petroceltic and EGPC. Petroceltic says that its claim relates to EGPC's inability to pay its debts as they fall due for payment.
Kenya
Canadian mining company seeks to annul ICSID award won by Kenya
Cortec Mining and two other subsidiaries of Canadian mining company Canada's Pacific Wildcat Resources filed an application for partial annulment of an ICSID award they lost against Kenya in an investment treaty claim concerning the voiding of licences for a niobium mining project at Mrima Hill – an area 70 kilometres south of Mombasa.
The tribunal held that a purported mining licence granted in 2013 was void from the outset as it had been issued in violation of local laws to protect the environment. The licence was "a scrap of paper issued by an irresponsible bureaucrat", the tribunal found.
In the annulment petition, Cortec says this is not a case where an investor was found to have breached substantive environmental obligations or to have caused harm to the natural environment. Rather, it says the alleged breach was "purely technical in nature" and that the tribunal's decision to throw out the case in its entirety lacked "accuracy, proportionality and fairness".
Kuwait
Claimant files interim measures in treaty claim against Kuwait
Russian businesswoman Marsha Lazareva who bought an investment treaty claim against Kuwait has applied for interim measures to secure her temporary release from prison in the country while her claim is heard.
Ms. Lazareva seeks an order directing Kuwait to temporarily release her from the Kuwaiti prison where she has been held for the past year, to allow her to appear as a "material and essential witness" in the arbitration and ensure she has full access to her counsel.
The request will be decided by an UNCITRAL tribunal that is still in the process of being constituted.
Saudi Arabia
Qatari pharma company files treaty claim against Saudi Arabia
Qatari pharmaceutical company Qatar Pharma and its founder, Ahmed Bin Mohammed Al Haie Al Sulaiti, a Qatari national, filed a notice of arbitration against Saudi Arabia under the investment agreement of the Organisation of Islamic Cooperation (OIC), saying its investments have been destroyed as a result of the continuing blockade of Qatar by its Arab neighbours.
The claimants say they sent Saudi Arabia a notice of dispute under the treaty in April 2018 but that the state did not respond and did not cease its unlawful conduct – giving them no choice but to file for arbitration.
The dispute relates to Saudi Arabia's decision in June 2017 to cut diplomatic, trade and travel ties with Qatar, including restricting access by land, sea or air and expelling Qatari nationals.
Tanzania
US Court confirms in default judgment ICC award against Tanzania
The US District Court for the District of Columbia recently confirmed in a default judgment an ICC award in favour of Japanese roadbuilder Konoike over US$60 million against Tanzania, ruling that the state had wilfully failed to comply with a deadline to respond to the confirmation petition.
The dispute arose from a 2003 contract for the upgrade of a 79-mile road between the cities of Dodoma and Manyoni in central Tanzania. After a series of delays and disputes relating primarily to payments owed, Konoike terminated the contract in 2008 and initiated arbitration against Tanzania's ministry of works, ministry of transport, national roads agency and attorney general.
The ICC tribunal awarded damages, interest, and costs totalling more than US$60 million to Konoike. Konoike later applied to the DC court to confirm the award. After Tanzania failed to respond to the petition within the three-month deadline, a clerk of the court declared the defendants in default and Konoike filed a motion for entry of default judgment.