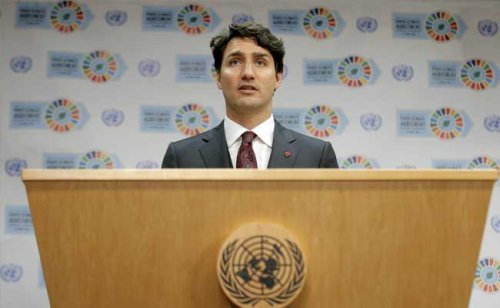 Live Mint | 28 Sepember 2016
India to operationalize BIPA with Canada
The NDA government has come to agree with Canada's position and may use an exemption clause granted to ongoing investment treaty negotiations by the cabinet while clearing the new BIT in December
Asit Ranjan Mishra
New Delhi: India is likely to make an exception for Canada by signing an investment treaty based on an old text—negotiations were completed during the tenure of the United Progressive Alliance government—that includes contentious provisions such as a stringent investor-state dispute settlement (ISDS) mechanism and most favoured nation (MFN) status, among others.
India brought out a new model Bilateral Investment Treaty (BIT) in December 2015 after two years of deliberation, intending to replace its existing Bilateral Investment Promotion and Protection Agreements (BIPAs) and future investment treaties, after being dragged into international arbitration by foreign investors who sued for discrimination citing MFN commitments made by India to other countries in bilateral treaties.
However, Canada had refused to renegotiate an investment treaty based on the model BIT, claiming it had concluded negotiations for the BIPA.
The National Democratic Alliance government has come to agree with Canada's position and may use an exemption clause granted to ongoing investment treaty negotiations by the cabinet while clearing the new BIT in December. "When we took approval from the cabinet, it had kept an exemption clause for old ongoing negotiations. That clause is likely to be used to operationalize the negotiated investment treaty with Canada," a government official said. The issue is likely to be discussed at the India-Canada ministerial dialogue on 29 September at Toronto where trade minister Nirmala Sitharaman is scheduled to participate.
In an interview with Mint on 15 October 2014, then Canadian trade minister Ed Fast who was visiting India to meet his counterpart in the newly formed National Democratic Alliance government said: "We have actually concluded negotiations (of BIPA). We would love nothing more than to bring the already concluded agreement into force. Canada is a strong believer in investor to state dispute settlement. We have 28 different BITs in place, plus we have negotiated 43 trade agreements around the world, all of which have investor protection chapters."
In the recent past, many multinationals including Vodafone Group Plc and Sistema have dragged India to international arbitration citing treaty violation. In the case of White Industries versus the government of India, for instance, the Australian investor cited a favourable substantive MFN provision in the India-Kuwait BIT that it said was absent in the India-Australia BIT. The Australian company, which argued for including the provision in the India-Australia BIT, won the case in 2012.
The model BIT approved by the cabinet excludes matters relating to taxation. Controversial clauses such as MFN have been dropped while the scope of national treatment, and fair and equitable treatment clauses, has been considerably narrowed down. A refined ISDS provision requiring investors to exhaust local remedies before commencing international arbitration, and limiting the power of the tribunal to awarding monetary compensation alone, has also been included. The model excludes matters such as government procurement, subsidies, compulsory licences and national security to preserve the regulatory authority of the government.
India has served termination notices to as many as 57 countries, including European nations with whom the initial term of the treaty has either expired or will expire soon. India wants to sign investment agreements bilaterally with individual European Union (EU) member countries based on its model BIT though the EU is opposed to the idea.
Asit Ranjan Mishra