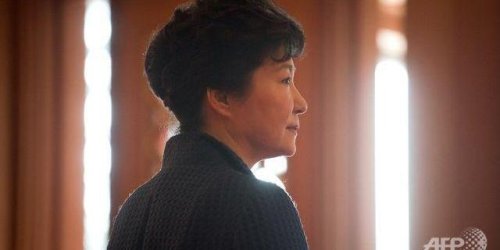 Korea Herald | 2015-05-03
'Hanocal may sue Korean government over sale of Hyundai Oilbank'
A Netherlands-based company threatened to sue the South Korean government for inflicting more than 183 billion won in losses through double taxation during its sale of Hyundai Oilbank shares five years ago, it was revealed Saturday.
If a lawsuit is filed, it will mark the second time for South Korea to face international arbitration under a process known as "investor-state dispute settlement."
According to the Kyunghyang Newspaper, Hanocal Holdings in late 2014 sent a letter notifying President Park Geun-hye and her government that the Dutch company will file an ISDS application against the Korean government, should the authorities refuse to pay 183.5 billion won ($169.9 million) in tax refund.
The dispute began in 2010 when Hanocal sold 50 percent of its stake in Hyundai Oilbank to Hyundai Heavy Industries for 1.8 trillion won. Hyundai Heavy paid only 90 percent of the total price, claiming that it paid a 10 percent withholding tax to Korea's National Tax Service.
While Hanocal claimed that it is exempt from taxation in Korea because of a double-taxation avoidance agreement between Korea and the Netherlands, the Korean courts have ruled against the company, citing that the company is in fact an Arab firm.
"Hanocal is a mere ghost company, owned by Abu Dhabi-based International Petroleum Investment Company, and should be regarded as an Arab company, which is not subject to the double-taxation avoidance pact," the Ulsan District Court ruled in 2013. The case is pending at the Supreme Court.
The ISDS mechanism enables foreign investors to seek third-party arbitration tribunals for actions by relevant governments that are in breach of commitments made in free trade agreements or investment treaties.
The Korean government is scheduled to face Lone Star Funds in a U.S.-based arbitration tribunal next week. The private equity firm is seeking damages of around 5 trillion won for regulatory delays that interfered with the sale of its controlling stake in Korea Exchange Bank.
The trial is due on May 15 at the World Bank's International Center for Settlement of Investment Disputes.
The Iranian home appliance company Entekhab Industrial Group is also reportedly requesting for a refund of its acquisition deposit on Daewoo Electronics, and is considering to file an ISDS application.
Legal experts say that Korea will likely face more ISDS trials in the years to come, given that the state government has signed a plethora of FTAs and bilateral investment treaties, while foreign investors are increasingly drawing upon ISDS provisions to challenge local fiscal policies.
By Sohn Ji-young (jys@heraldcorp.com)