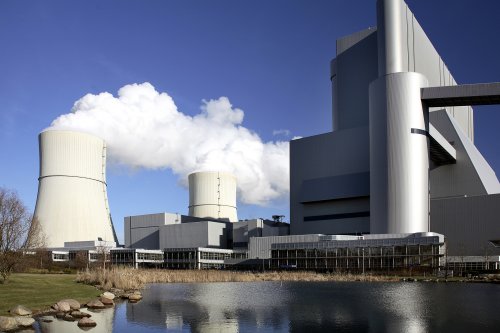 Deutsch Welle | 23 May 2018
German government approves nuclear phaseout compensation
At a regular meeting in Berlin on Wednesday, the German cabinet approved a draft law envisaging the compensation of energy giants RWE and Vattenfall for losses the two utilities incurred as a result of Germany's decision to phase out nuclear energy completely by 2023.
The precise compensation sums depended on the development of electricity prices in Germany, the government said, adding that a concrete figure could only be calculated in 2023.
The German Environment Ministry had said payments for the two utilities would not exceed a low single-digit-billion-euro amount and would more likely be in the high three-digit-million-euro range.
No big surprise
The cabinet's decision Wednesday was in line with a 2016 ruling by the Federal Constitutional Court in Karlsruhe, which said that the utilities in question were entitled to compensation for investments rendered useless by the government's drastic change in energy policies.
Shortly after the nuclear incident in Fukushima, Japan, in March 2011, Berlin decided to phase out its nuclear power plants by the end of 2022 and to immediately close some stations, including Vattenfall's German plants in Krümmel and Brunsbüttel.
The Swedish company had said earlier it did in no way question the decision to phase out nuclear power in Germany, but like RWE insisted on being compensated for the financial loss resulting from this decision.
Hoping to get a lot more
For Vattenfall, the German government's compensation plans will not go far enough. As a foreign company operating in Germany, it took its case to the International Center for Settlement of Investment Disputes (ICSID) in Washington as early as 2012, hoping to eventually secure as much as €4.7 billion ($5.5 billion), not including interest payments.
"When Germany decides to reorient its energy policy, foreign investors should not have to pay the price for such a decision and its immediate consequences," Vattenfall argued.
While its case is still being looked into, the German government hopes an ICSID ruling will have no impact on future compensation payments. It points to a recent ruling by the European Court of Justice (ECJ) saying that decisions by international courts are inadmissible in the event of investment arguments between two EU member states.