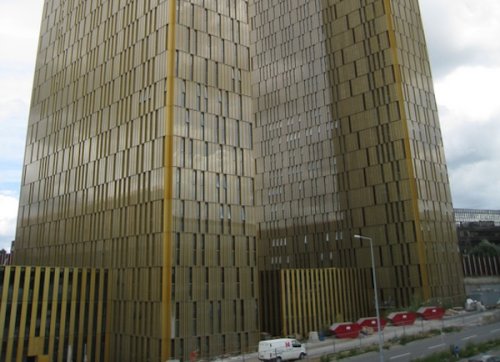 España quiere que el TJUE determine si la Carta de la Energía es aplicable en arbitrajes por las renovables
Por CIAR Global | 1-6-18
Tras la pérdida por parte de España de varias demandas de arbitraje de inversiones sobre las reformas normativas de las energías renovables, España quiere que el Tribunal de Justicia Europeo (TJUE) determine si la cláusula de arbitraje invocando el Tratado de la Carta de la Energía es inválida en virtud de la sentencia en el caso Achmea.
Tan solo un día después del tercer varapalo para España en la cuestión relacionada con los arbitrajes de las reformas normativas relacionadas con las energías renovables, la Corte de Apelaciones de Suecia suspendió la ejecución del laudo del arbitraje entre la luxemburguesa Novenergia y España, que condenaba a esta última a indemnizar a la energética con 53,3 millones de euros.
A principios de mayo, España presentó la solicitud ante la Corte de Apelación de Suecia para que, basándose en la sentencia del caso Achmea y en relación con el arbitraje citado, remitiera el procedimiento al TJUE si la propia corte sueca llegara a la conclusión de que el Tratado de la Carta de la Energía es aplicable (ver "Spain Challenges Novenergia arbitral award in Swedish court, relying on the Achmea judgment", Joel Dahlquist -Uppsala University and The Arbitration Station Podcast-, Aquiescencia, 23-05.2018).
Caso Achmea
A principios de marzo, el Tribunal de Justicia de la Unión Europea (TJUE) hizo pública su decisión sobre el arbitraje entre Eslovaquie y la compañía de seguros Achmea, que recibió un laudo a favor en 2012. La decisión de la UE fue que la cláusula arbitral incluida en el Tratado celebrado entre los Países Bajos y Eslovaquia sobre la protección de las inversiones no era compatible con el Derecho de la Unión.
Se concluía que el tratado bilateral no garantizaba un órgano jurisdiccional perteneciente al sistema de la Unión, dado que solo un órgano jurisdiccional de este tipo podía garantizar la plena eficacia del Derecho de la UE.