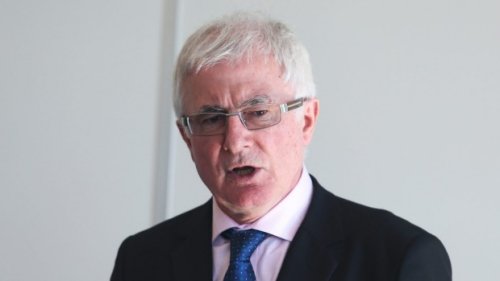 The Dominion | 6 July 2015
Editorial: New Zealand must tread carefully on Trans Pacific Partnership
OPINION: New Zealand needs to be ready to walk away from the Trans Pacific Partnership if it doesn't deliver. Whether the big trade deal can do that remains a wide open question, but there are some ominous signs.
After surviving the byzantine procedures of the United States Congress, the TPP is well and truly back: negotiators from 12 countries are working feverishly to close the deal over the next couple of months.
US President Barack Obama has thrown the last of his political capital behind the deal, to the consternation of his own party. Japanese Prime Minister Shinzo Abe has suggested he's willing to kick against the agricultural interests that have long kept in place big farming subsidies in his country.
And trade ministers from all the other countries are delighted; "it's show time", our own Tim Groser said.
He should hold the razzle-dazzle and make it clear that New Zealand will only sign up to the deal if it's plainly a good one. That means meaningful access to new markets where New Zealand exports are likely to succeed. It means serious wins like those that came with the free-trade deal with China, or, much further back, the one with Australia.
It also means refusing to throw out New Zealand institutions to feed the hungry demands of American big business. Sadly, that appears to be a real possibility. A leaked TPP chapter from May shows the US pushing as hard as ever for new rights for pharmaceutical companies. Pharmac, New Zealand's economical drug-buying agency, is a special target. Doctors without Borders calls the TPP "the worst-ever agreement in terms of access to medicines".
The Government says it won't let Pharmac be gutted. It must hold to that – or drop the TPP. No plausible tariff cuts that would make up for it.
Equally worrying are the TPP's "investor-state dispute settlement" mechanisms. These give big companies an opaque new forum to sue governments that pass laws they don't like. They were invented to protect companies operating in countries with dodgy records on the rule of law, but they are spreading all over the world. They have no place in New Zealand – and deserve to be dropped from the TPP.
Economist Gareth Morgan says we can't expect gains without bringing anything to the table. The problem is that New Zealand already gave away most of the shop 25 years ago. There's precious little left to hand over on trade – so making sacrifices now seems to mean hacking at our sovereign rights.
Morgan also argues that this is a geopolitical choice – between the US and China writing the region's economic rules . Yet it doesn't need to be, at least for now. Both countries are large export markets, and New Zealand can happily trade with both.
Trade is a positive force that has helped raise living standards and lift millions out of poverty around the world. Many trade deals have been huge positives for New Zealand, even if painful for particular sectors.
Yet the TPP seems to be as much about stomping on valid local regulations as it does about stripping away trade protections. New Zealand has to be clear about the difference.
- The Dominion Post