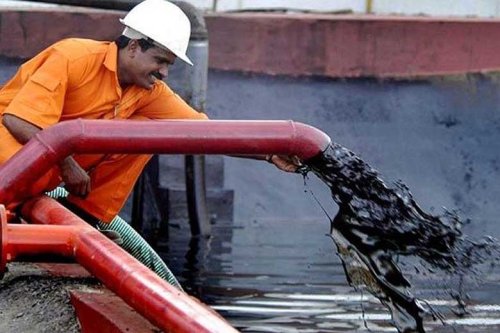 The Hindu | 23 October 2016
Canada to India: Tighten investment protection norms in new model treaty
by Amiti Sen / Surabhi
New Delhi: Canada has asked India to tighten the investment protection provisions in the new model Bilateral Investment Treaty as a condition for concluding a two-way investment treaty. The BIT with Canada is being negotiated simultaneously with a comprehensive economic partnership agreement.
"The Department of Economic Affairs is examining if some flexibilities could be brought into the new model BIT to appease countries such as Canada that could be important investment partners for India. The Commerce Ministry, which is negotiating the CEPA with Canada, is working in coordination with DEA on the matter," a Commerce Ministry official told Business Line. Canada, and some other countries such as the US, have issues with the Investor-State Dispute Settlement (ISDS) Mechanism in the new model BIT as it allows companies to seek international arbitration only when all domestic legal options have been exhausted.
Tweaking rules
"Given the track record of the Indian legal system in terms of time taken to dispose cases, the Canadian government is apprehensive that any case involving their investors could run for years. Some tweaking of rules, such as fixing a time limit for a domestic court to settle an investor-related dispute (failing which it could be taken to international arbitration), could be done to satisfy foreign investors," the official said.
The apprehensions were expressed at a recent meeting between Indian and Canadian officials in Toronto.
The new BIT has been brought in to protect the interests of the country better after a number of multi-national companies such as Vodafone and Cairn Energy dragged India to international arbitration over tax disputes.
The model pact also proposes to put a one-year limitation clause for submitting claims for violation in domestic courts by investors. In case of claims for arbitration, the BIT has proposed a six-year limitation clause. The new model is intended to replace all 83 existing investment pacts India has signed with other countries as well.
Deal soon
Finance Ministry officials expressed confidence that the pact with Canada would be finalised soon. "It may not be possible to provide country specific relaxations under the new model BIT that has been approved by the Cabinet. But we are looking at options to ensure that it is concluded soon," said an official familiar with the development, while declining to give further details. Canadian investors, over the last few years, have turned bullish about India with big ticket investments flowing in from pension funds as well as private equity investors such as Ontario Venture Capital Fund, Fairfax Holdings and Brookfield Asset Management. In the last two years alone, over $12 billion of investments have come from such companies. However, with Canadian outward investments in 2015 crossing $750 billion, there is huge scope for increase.
"The Canadian government wants that the BIT should give an assurance to its investors that their investments are protected in India. If we don't meet their basic concern then we will keep getting into problems with other countries too in the future," the official said.