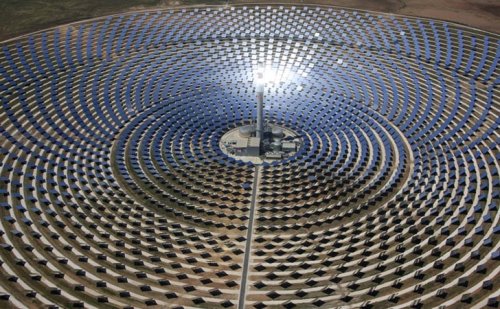 Turkey Telegraph | 12 September 2017
12 officials defend Spain in the 28 lawsuits international for the trim to the renewable
Germany leads 'battle green' with 11 demands.
The Government has created a committee of public employees to conduct defence of Spain against avalanche international lawsuits brought by large investment firms and law firms for trim on premiums to renewable energy approved in 2013.
This team has a total of 12 members, among which include eight lawyers of State, two tax inspectors and two technical administrative, as explained by legal sources to THE WORLD. Its main mission is to analyze from a multidisciplinary point of view 28 processes of arbitration registered in Court of World Bank against country and to structure best possible defense to avoid an impact of billions of euros on public purse in convictions, unfavorable.
First of the cases resolved by agency with headquarters in Washington imposed on Spain by payment of a compensation of 128 million euros to fund british Eiser to consider that trim on remuneration regulated of green energy was "excessive". The complaining party requested a higher compensation to 300 million euros. This award is in addition to or analyzed in different chambers of international arbitration which have been favourable to Kingdom of Spain.
The avalanche of claims against Spain caught with foot changed to a country that until year 2012 only it had faced a similar process before. The State was wrapped in dozens of lawsuits affecting different sectors-especially energy, but also real estate, mining and...- as a result of drastic measures you had to take to wear hardest phase of economic crisis.
In a first time State resorted to external advice from international law firms specialized in arbitration. After receiving first invoice, and at high number of claims filed, State attorney has decided to create his own team to confront se processes. The key is in diverse vision of its members, combining expertise in different branches of law with economists focused on tax issues, or various financial variables. "It was a tsunami, re was that to enter into a process of learning in a hurry", he said yesterday team coordinator, Diego Santacruz, in a forum on arbitration in field of renewable energies organized by Spanish Club of Arbitration in Madrid.
In case of award contrary to Spain, defence has filed a claim for annulment of conviction. "The result is not final and may change back in match", explained Santacruz. Spain is on grounds that Icsid lacks jurisdiction, with argument that violations of Treaty of Energy Charter should not be applied in disputes between States of European Union and investors from member countries.
In case of prosper, this argument would be turned off a large number of arbitrations, as majority of plaintiffs are european. Germany leads battle against Spain by cuts to renewable energy with 11 demands. We are still investors from Nerlands, Japan, Switzerland, Portugal and Uk.
The Spanish team of lawyers State has to deal with major international law firms with greater resources such as Allen & Overy, Bird &Bird and King &Spalding. On bench opposite are also found in some cases with shipments of Spanish as Cuatrecasas, or Gómez-Acebo &Pombo.