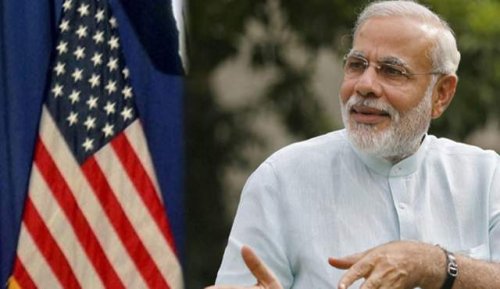 The Hindu | 28 June 2017
US junks Bilateral Investment Treaty talks
by NAYANIMA BASU
The US seems to have watered down India's decision to resume talks for a Bilateral Investment Treaty (BIT). It has also rejected the idea of going to domestic courts for matters related to international arbitration.
"The US government has for now junked the idea of holding the BIT talks with India. We have already informed the government that this may impact investments coming from the US to India, especially from the SMEs while the big firms still have the wherewithal to hire lawyers and fight lawsuits," an official told BusinessLine.
While the BIT was on Prime Minister Narendra Modi's agenda during his recent US visit, he was not able to revive the talks with US President Donald Trump. In fact, even at the delegation level the officials were not able to restart the stalled talks that are deadlocked since October 2016, when the last India-US Trade Policy Forum took place here.
However, in 2015 when the Indian government released a model BIT text replacing the old 2003 model, the US had been upbeat about concluding the talks before the Obama government demitted office. The negotiations for a US-India BIT began in 2009.
According to another official, involved in the talks between both countries, the US is "not ready" to discuss with India the BIT based on its present draft.
Legal angle
The bone of contention, sources said, was the difference between the US model BIT and the Indian model on the issue of investor state dispute settlement (ISDS). Under this provision, it is mandatory that a foreign firm, involved in a litigation, will have to first resort to local laws and fight the dispute in local courts for five years before approaching international arbitration.
"The US is not ready to fight a case that requires international expertise in local India courts," the official said.
Signing of the BIT was one of the main agenda items for Prime Minister Modi had visited US in June last year. At that time both sides had vowed to expedite the talks, despite "several gaps" emerging from the negotiations.
Civil nuclear deal
Although the joint statement that was issued post Modi's meeting with Trump mentioned that both leaders looked forward to the signing of commercial agreements between Westinghouse Electric Company and the Nuclear Power Corporation of India for six nuclear reactors in India and also related project financing, the matter will not be resolved soon.
This is because, sources said, Westinghouse Electric Company has filed for bankruptcy and wants to begin discussions on the contract with NPCIL afresh.
A high-powered US trade delegation is going to visit India next month to discuss all these matters.