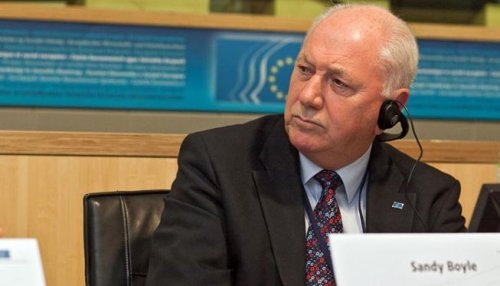 EESC | 29 May 2015
The EESC opposes ISDS in TTIP and CETA and calls for an International Investment Court
The European Economic and Social Committee, in its opinion adopted on 27 May, opposes the inclusion of Investor-State Dispute Settlement (ISDS) provisions in the Transatlantic Trade and Investment Partnership (TTIP) or in the Comprehensive Economic Trade Agreement (CETA), as it believes such a system has the potential to derail both agreements.
"This is not an opinion against investor protection but an opinion that opposes ISDS which is not a form of dispute settlement acceptable to a large majority of civil society" said Sandy Boyle, EESC Rapporteur. "Opacity, lack of clear rules of arbitration, the lack of right of appeal, discrimination against domestic investors who cannot use the system, have undermined the credibility of this system."
After a careful examination of the investment provisions in CETA and in Singapore Free Trade Agreement, the EESC has indeed concluded the improvement made in the current ISDS system falls well short of what is required to appease public fears. The EESC is therefore concerned to note that the ISDS model of CETA is currently the basis for negotiation in the EU-Japan Free Trade Agreement.
The EESC analyses in detail the four areas for reform identified by the European Commission and points out the need for an alternative investment dispute settlement procedure to reconcile the legitimate demands of investors and the concerns of the civil society at large. To ensure a democratic, fair, transparent and equitable system, the EESC calls for the establishment of an International Investment Court.
The Committee sees this as a foremost priority. While understanding that the need for investment protection varies from country to country, the Committee considers that in the meantime in countries with democratically functioning mature legal system free from corruption, investment disputes should be dealt with by mediation, domestic courts and State to State resolution.
Further to a heated debate in the EESC Plenary and a counter opinion, tabled by the Employers group, rejected, the EESC opinion was adopted with 73% of the votes.
Background
EESC opinion: Investor protection and investor to state dispute settlement in EU trade and investment agreements with third countries
Voting results: 199 votes for, 55 against and 30 abstentions