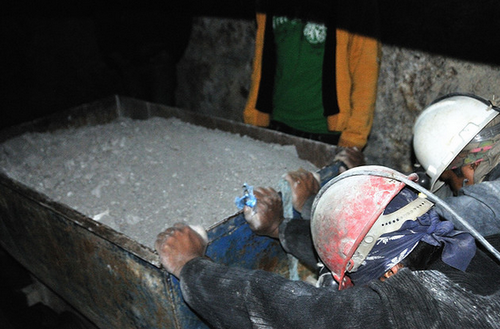 Mining Weekly | 28th May 2013
South American Silver lands international arbitration funding agreement
By: Henry Lazenby
TORONTO (miningweekly.com) – Vancouver-based South American Silver (SAS), which early in May filed for arbitration against the Bolivian government over the cancellation of mineral tenements in 2012, has entered into a privileged arbitration funding agreement with a third party specialising in such proceedings.
SAS on Saturday said the funding would cover its future costs and expenses related to the international arbitration proceedings on a nonrecourse basis and would include costs and expenses of the enforcement of any award by the tribunal.
SAS affirmed it continued to have control over the conduct of the international arbitration proceedings, stressing it still held the right to settle with Bolivia, discontinue proceedings, pursue the proceedings to trial and take any action it considered appropriate to enforce any resulting judgment or award.
Under the terms of the agreement, the SAS had given certain warranties and covenants to the fund and had provided security for its obligations. In return for the funding, the company had agreed to pay to the fund a portion of any potential recoveries received.
"The fact that a large and respected international investment fund is prepared to put its money at risk to support our case speaks volumes for the validity and value of our claim against Bolivia. This agreement provides us with the funds we need to pursue our case against Bolivia, at the same time freeing-up cash to allow us to actively invest in our core business of acquiring, exploring and developing quality mineral projects," SAS CEO Phillip Brodie-Hall said.
The international arbitration had been started under the Promotion and Protection of Investments Treaty between the UK government and the government of Bolivia, under the Arbitration Rules of the United Nations Commission on International Trade Law.
The dispute arose as a result of acts of the Bolivian government, including the issuance of Supreme Decree No 1308 on August 1, which revoked mining concessions held by Compañía Minera Malku Khota, a fully owned subsidiary of SAS.
SAS said it was a protected investor under the bilateral investment treaty between the UK and Bolivia, and the actions of the Bolivian government were in violation of that treaty and of international law.
Bolivia has been involved in over 15 'nationalisations', the majority of which took place after President Evo Morales came to office. A number of the cases had reached negotiated settlements and at least five others were pending.
Bolivia's reserves of cash and gold were estimated at $13.62-billion as of December 31, 2012, up from $3-billion when Morales came to office in 2006.
Edited by: Creamer Media Reporter