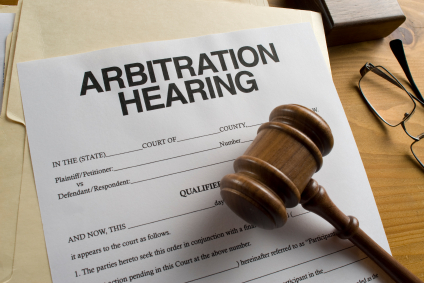 IOL | 6 October 2016
SA needs to address its investment image
by Peter Leon
Cabinet's endorsement of the draft International Arbitration Bill in April this year gave a welcome indication that South Africa would soon provide investors with one of the essential tools for operating in the modern global economy.
The draft bill adopts the Model Law on International Commercial Arbitration, which was devised in 1976 by the UN Commission on International Trade Law (Uncitral) as a global standard to help businesses transact across borders. It gives confidence to multinational investors doing business in foreign jurisdictions that, if things go awry, their rights and obligations will be determined through mechanisms that are independent, accessible, predictable and globally enforceable.
The need to adopt the Uncitral Model Law was recognised as early as 1996 by the SA Law Commission, which produced the first draft of this bill in 1998. The Law Commission acknowledged that the Arbitration Act of 1965 was designed only for domestic disputes and was out of step with the demands of modern international commerce. Although South African courts have generally been respectful of arbitration proceedings, the 1965 act's provision for wide judicial discretion to interfere with the functioning of arbitral tribunals creates uncertainty, particularly for foreign investors unfamiliar with the domestic judicial tradition. The bill will eliminate this uncertainty and give much needed reassurance to foreign investors.
Yet, about five months after obtaining the cabinet imprimatur, the Minister of Justice has yet to introduce the bill in Parliament. This delay may seem insignificant in light of the fact that the bill has gathered dust on his predecessor's desks for almost two decades.
In June, the UN Conference on Trade and Development (Unctad) reported that last year South Africa's foreign investment inflows fell to their lowest level in 10 years, 69 percent lower than 2014. In the same month, S&P Global Ratings confirmed South Africa's investment grade credit rating, but maintained a negative outlook, "signalling that we could lower our ratings this year or next if policy measures do not turn the economy around".
The adoption of the draft bill is one such policy measure, and there is no reason why it cannot be achieved swiftly. It is uncomplicated, uncontroversial and will cost the state nothing to implement. At the same time, it has the real potential to boost investor confidence in the economy. The cabinet itself has recognised that the bill is an "essential tool for doing business across the borders of the country".
What makes the case for this even more exigent is this month's Fraser Institute annual report on Economic Freedom of the World. The Canadian Fraser Institute has measured the degree to which national policies and institutions support economic freedom in 159 jurisdictions, based on 2014 data in five thematic areas: size of government; legal system and property rights; access to sound money; freedom to trade internationally; and the regulation of credit, labour and business.
The Fraser Institute cites independent studies that demonstrate "countries with institutions and policies more consistent with economic freedom have higher investment rates, more rapid economic growth, higher income levels, and a more rapid reduction in poverty rates".
Worryingly, the Fraser Institute ranked South Africa 105th, with an overall score of 6.64 out of a possible 10 points (maintaining a vertiginous decline from 46th in 2003, with a score of 7.13). While well rated for having a respected and reliable judiciary, South Africa's "legal system and property rights" were impaired by poor "legal enforcement of contracts". Calculated in accordance with the World Bank's Methodology for Enforcing Contracts, this takes into account the time and cost for resolving a commercial dispute through a domestic first-instance court.
The Fraser Institute explained the importance of this element: "When individuals and businesses lack confidence, their incentive to engage in productive activity is eroded. Perhaps more than any other area, this area is essential for the efficient allocation of resources. Countries with major deficiencies in this area are unlikely to prosper regardless of their policies in the other four areas."
Economic freedom
For "legal enforcement of contracts", South Africa scored 3.93, not much higher than the 3.21 scored by Venezuela, which ranked worst in the world for economic freedom overall with a score of 3.29.
By contrast, the highest-ranked jurisdictions of Hong Kong and Singapore (scoring 9.03 and 8.71 respectively) had strong scores for "legal enforcement of contracts" score (6.46 and 7.77, respectively). The highest-ranked African country was Mauritius, fifth overall, with a "legal enforcement of contracts" score of 5.03.
Coincidentally or not Hong Kong, Singapore and Mauritius have adopted the Uncitral Model Law, and have each become renowned for their world-class international arbitration facilities.
South Africa was given an opportunity to join these ranks in 2007, when the Permanent Court of Arbitration (PCA) entered into a Host Country Agreement with the South African government, under which South Africa would serve as the PCA's Regional Facility for Africa and the PCA would promote South Africa as an arbitration destination. As South Africa subsequently failed to modernise its arbitration law, in 2010 the PCA awarded this designation to Mauritius, which had adopted the Uncitral Model Law in 2008.
Mauritius is a useful comparator for South Africa. In 2011, the Mauritian government announced a new economic diplomacy initiative "to position the country as the preferred gateway for investment into Africa". The foundations of this ambition were to be built on three elements: the development of a model Bilateral Investment Treaty (BIT), a one-stop shop for foreign investors and an international arbitration centre. Five years later this vision was realised as the Mauritius International Arbitration Centre and a network of BITs and double-taxation agreements with African states, among others, have helped make Mauritius a key gateway to Africa, a role South Africa should have led.
In terms of economic diplomacy, South Africa has in fact moved in the opposite direction. Between 2012 and last year, South Africa unilaterally terminated its BITs with 13 European states, including the UK and Germany. Last year despite objections by the EU-South African Chamber of Commerce and Industry, President Jacob Zuma assented to the Protection on Investment Act, which effectively prohibits foreign investors from bringing investor-state claims against South Africa while domesticating international investment protection.
All of this has served to undermine the government's repeated message that South Africa is open for business while sending a mixed message to foreign investors. With the imminent risk of a ratings downgrade, South Africa needs to address its investment image. The swift adoption of the bill is the kind of policy reform that South Africa can make with relatively no effort or controversy before it tackles the more difficult reform of the broader economy.
Peter Leon is a partner and co-chairman of the Africa practice at Herbert Smith Freehills.