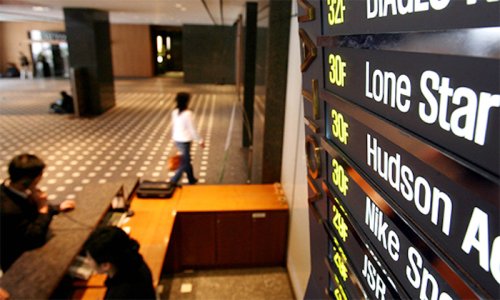 Hankyoreh | 14 January 2020
S. Korean investment agreements allow paper companies to request international arbitration
By Kim Eun-hyoung
"The subsidiaries that the Loan Star private equity fund created for the purpose of acquiring the Korea Exchange Bank are paper companies, which means that, according to international norms, they would not have the option of requesting international settlement of an investor-state dispute. But South Korea has concluded no fewer than 99 investment agreements that are missing the clause that would prevent paper companies from taking advantage of that option. Unless these agreements are amended, paper companies could request international arbitration against South Korea at any time, causing a repeat of the Lone Star debacle."
Song Gi-ho, a 57-year-old attorney and trade expert, brought up the Lone Star saga during a launching event for his book "New Inter-Korean Commerce" at the St. Francis Education Center in Seoul on Jan. 13. Lone Star has returned to the public discourse after it served as the inspiration for the recent film "Black Money."
"The arbitration board, which still hasn't reached a decision, has been sent documentation showing that Loan Star was never qualified to hold a majority share in a bank. If it was approved as majority stockholder without the necessary qualifications, it can't prevail in the arbitration. [The South Korean government] should also be focusing on the question of Lone Star's qualification as majority stockholder," Song said.
Song attacked the investor-state dispute settlement (ISDS) system, which he says gives large companies the power to rattle national governments, undermining the foundation of democracy. "This system unilaterally favors large companies, and it shouldn't be included in international trade agreements," he said.
Song served as a policy advisor for the South Korean government in the nearly concluded negotiations for the Regional Comprehensive Economic Partnership (RCEP), a prospective agreement between 15 countries in the Asia-Pacific region. In that capacity, he recommended that the ISDS system be left out of the text of the agreement, and negotiators have reportedly taken his recommendation.
In his newly released book, Song calls for establishing a peace regime and promoting economic growth through inter-Korean trade cooperation. "As the market economy has taken root in North Korea, an increasing number of laws have been passed to protect intellectual property rights for the market's benefit. That's evidence that North Korea is moving closer to becoming a normal country," Song wrote in his book, which is based on his experience working with the Kaesong Industrial Complex and the Unification Agro-Fishery Project Team, which drafted the model for inter-Korean agricultural cooperation during the presidency of Roh Moo-hyun.
"Identifying such trends in North Korea based on our experience in the Kaesong Complex and engaging in cooperation to increase North Korea's options [in economic activity is the course that South Korea should take in the direction of new inter-Korean commerce."
Need for new model of commercial cooperation for leading North away from militarism
Song proposed a concrete way to achieve this. "It's possible to accelerate change in North Korea through the model of agricultural and economic development zones. [That would mean] participating in the management of the 23 economic development zones that North Korea has been operating since the Kaesong Complex [was established] through the agricultural cooperation [projects] that are feasible without violating UN sanctions on North Korea."
"We need to use a new model of commercial cooperation to lead North Korea away from militarism," the lawyer emphasized.
During the talk, Song also brought up the US-China trade dispute. "While their trade dispute has recently entered a lull, it will enter a second phase because of the subsidies that China uses to promote the development of domestic high-tech industry. For us to take advantage of the US-China dispute, there's a critical need to push for new inter-Korean commerce that can transcend the current system of division," he stressed.