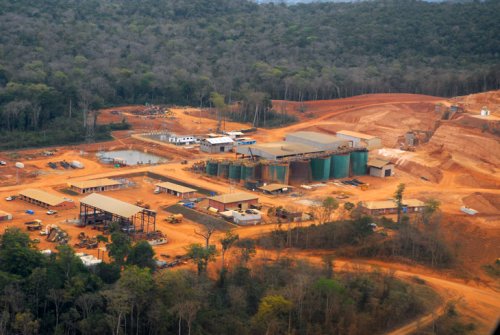 Latin America Herald Tribune | 8 December 2017
Rusoro obtains $1.3 billion judgment against Venezuela in Canada
Rusoro Mining Ltd. has announced that it has obtained a judgment against the Republic of Venezuela in the Superior Court of Justice in Ontario, Canada, of over US$1.3 billion.
"The judgment, which was issued on default as a result of Venezuela's failure to appear before the Ontario court, arises out of Rusoro's ongoing dispute with Venezuela over the South American nation's seizure of its gold mining properties in the country," reports Andre Agapov, President & CEO of Rusoro.
The Canadian judgment confirmed a judgment made by a 3 judge panel at the World Bank's International Center for the Settlement of Investment Disputes issued August 22, 2016.
Venezuela has not appealed or sought to vacate the judgment, and its time to do so has expired.
On December 5, Rusoro filed suit in New York Supreme Court seeking recognition of the $1.3 billion Canadian judgment.
"Canadian court judgments are presumptively entitled to recognition in New York unless the Canadian judgment suffers from certain specific defects, and Rusoro is confident that no such defects exist and that the Canadian judgment will be recognized promptly," says Agapov.
In addition to the New York lawsuit, Rusoro is also suing for recognition and enforcement of the original $1.3 billion ICSID award in Washington, D.C. Federal District Court.
"The D.C. action has been fully briefed since summer, and Rusoro remains confident that the D.C. Court will confirm the award in the near future," says Agapov. "A favourable ruling from either the New York or D.C. court will entitle Rusoro to use all legal procedures – including broad discovery from both Venezuela and third parties – that U.S. law provides judgment creditors. Any judgment issued in New York will also accrue interest at 9% per annum until the judgment is fully paid."
Rusoro v Venezuela - ICSID - Award - 22 August 2016 by Latin American Herald Tribune on Scribd
Rusoro v Venezuela - NY Sup Ct - Originating Complaint - 5 Dec 2017 by Latin American Herald Tribune on Scribd
Rusoro v Venezuela - USDC DC - Petition to Confirm Award - 10 Oct 2016 by Latin American Herald Tribune on Scribd
Rusoro v Venezuela - Ontario SC - Court Recognition of ICSID $1.3 billion Award by Latin American Herald Tribune on Scribd