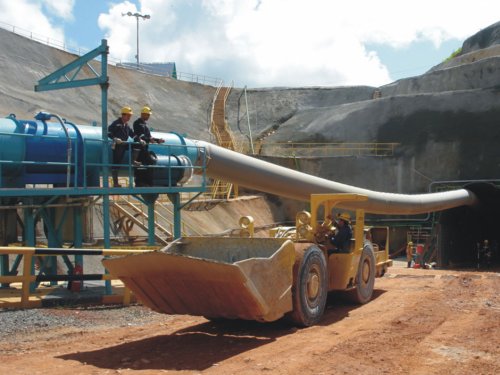 Cision | 14 March 2018
Rusoro Mining wins key US court ruling confirming arbitration award
by Rusoro Mining Ltd.
On August 16, 2017, an arbitration tribunal convened under the Canada-Venezuela Bilateral Investment Treaty found that the Republic of Venezuela had unlawfully expropriated the gold mining assets of Rusoro Mining Ltd. ("Rusoro"), a Canadian mining corporation. The arbitral tribunal ordered Venezuela to compensate Rusoro in the amount of US$967.77 million, plus interest. With interest, the total amount due today is in excess of US$1.3 billion. Venezuela has refused to pay any portion of the award. As a result, Rusoro commenced litigation in the U.S. District Court for the District of Columbia to convert the award to a U.S. judgment that can be executed against Venezuela's assets. Venezuela contested this proceeding, claiming that the arbitral tribunal exceeded its authority in making the award. On March 1, 2018, the DC court ruled in Rusoro's favour, rejecting all of Venezuela's defenses and holding that the award was valid and enforceable in the United States. The DC court entered judgment for the full amount of the award, plus interest.
While Rusoro would prefer a consensual resolution of its dispute with Venezuela, it will take all measures available to it to enforce the award and, if necessary, to seize Venezuelan assets in order to satisfy its claims. U.S. law entitles Rusoro to broad discovery concerning Venezuelan state assets around the world, and it will move to take that discovery now that the DC court has entered judgment. A treaty, known as the Convention on the Recognition and Enforcement of Foreign Arbitral Awards, allows Rusoro to enforce its award in over 140 countries; in addition to the United States, Rusoro has obtained a judgment in Canada and has commenced enforcement proceedings in England. Based on the information obtained through judicial discovery, Rusoro will pursue enforcement against Venezuela in any other country where it maintains assets until the award has been satisfied in full.
ON BEHALF OF THE BOARD
"Andre Agapov"
Andre Agapov, President & CEO
Forward-looking statements:
This document contains statements about expected or anticipated future events and financial results that are forward-looking in nature and as a result, are subject to certain risks and uncertainties, such as general economic, market and business conditions, the regulatory process and actions, technical issues, new legislation, competitive and general economic factors and conditions, the uncertainties resulting from potential delays or changes in plans, the occurrence of unexpected events, and the Company's capability to execute and implement its future plans. Actual results may differ materially from those projected by management. For such statements, we claim the safe harbour for forward-looking statements within the meaning of the Private Securities Legislation Reform Act of 1995.
Neither the TSX Venture Exchange nor its Regulation Services Provider (as that term is defined in policies of the TSX Venture Exchange) accepts responsibility for the adequacy or accuracy of this release.