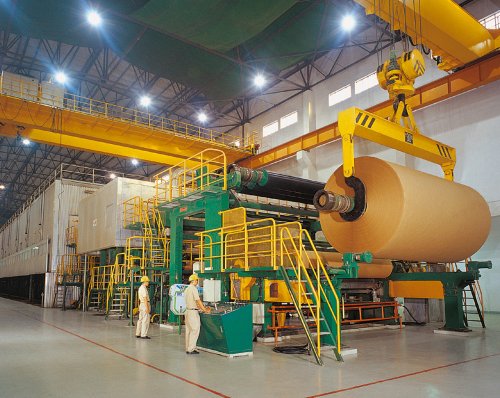 CBC | 31 December 2015
Resolute Forest Products sues for $70M over Port Hawkesbury aid
Resolute Forest Products Inc. is seeking damages of more than $70 million under the North American Free Trade Agreement, citing losses it blames on the government-aided revival of an idled paper mill in Nova Scotia.
Resolute said Wednesday it has filed a notice of arbitration under NAFTA, saying the closure of its Laurentide mill in Quebec was a result of competition from the paper mill in Port Hawkesbury, N.S.
The mill, idled for about a year, was restarted with more than $124 million in government assistance in 2012.
"Resolute contends those measures discriminated in favour of Port Hawkesbury and resulted, among other damages, in the closing of Resolute's Laurentide mill in October 2014, depriving Resolute of its investment in that mill, and the value of other investments, in violation of the company's rights under NAFTA as a U.S. investor in Canada."
The company said it's seeking damages for direct losses of some $70 million, as well as unspecified consequential damages "and additional costs and relief deemed just and appropriate by an arbitral tribunal."
Under NAFTA rules, the Government of Canada is responsible for acts taken by provincial governments.
Resolute cited competition from the government-subsidized mill in Nova Scotia, as well as falling demand, in announcing the closure of the Laurentide mill in Shawinigan, Que.
In explaining its decision at the time, the company said that despite a big drop in demand for speciality papers, it was facing increased competition as a result of the restart of the Port Hawkesbury mill, with a capacity of some 360,000 tonnes of paper a year. That was nearly double Laurentide's capacity of 191,000 tonnes.
Pacific West Corp. paid $33 million for the paper mill and it reopened it with the help of $124.5 million in provincial assistance promised over 10 years.
That was in addition to $36.8 million the Nova Scotia government spent keeping the mill in a so-called hot idle state before striking the deal with Pacific West.
In announcing the Laurentide closing, Resolute also noted that Quebec had high fibre costs and the mill itself was 126 years old. The company had laid off 111 employees in late 2012 after it permanently shut down a paper machine at the plant following a drop in demand.