All the versions of this article: [English] [Español]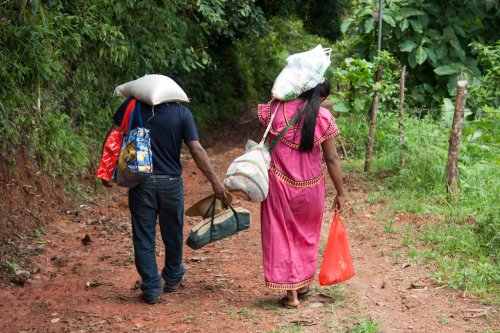 Hogan Lovells | 19 February 2019
Precedent-setting ICSID arbitration award in favor of the Republic of Panama now final and binding
Press Release
Miami, 19 February 2019 – A Hogan Lovells team from the firm's Miami and Madrid offices successfully represented the Republic of Panama in an investment arbitration pending before the International Centre for the Settlement of Investment Disputes (ICSID). The arbitration was initiated over three years ago by investors from Costa Rica and the Kingdom of the Netherlands against the Republic of Panama.
Facing a February 11 deadline, Claimants failed to seek an annulment of the 12 October 2018 award, which dismissed the totality of Claimants' claims against the Republic of Panama. With the award now final and binding, the decision sets important jurisdictional precedent in international investment arbitration terms, and vindicated the Republic of Panama from what it perceived to be a specious claim.
The Hogan Lovells international arbitration team representing the Republic of Panama included partners Daniel E. González, Richard C. Lorenzo, and María Eugenia Ramirez, counsel Juan C. García, senior associate Javier Peral, and Juliana de Valdenebro and Yine Rodríguez in Miami, and senior associate Silvia Martínez in Madrid.
Background:
Claimants alleged that Panama breached its Free Trade Agreement with Central America and the Agreement on Encouragement and Reciprocal Protection of Investments with the Kingdom of the Netherlands. Specifically, they alleged that Panama expropriated and did not accord fair and equitable treatment to Claimants and their investment in a multimillion dollar ecotourism hotel and residential project located on a remote beachfront in a Panamanian indigenous reserve. Claimants sought damages in excess of US$100 million, including moral damages, fees, and costs. Panama argued that the Tribunal lacked jurisdiction because claimants acquired their investments through a series of fraudulent transactions, violating Panamanian and international law, and did not conduct appropriate investment due diligence.
The Tribunal agreed with Panama's arguments that it lacked jurisdiction and dismissed all claims against the Republic. Its decision noted that all investment treaties have an implicit requirement for an investor to comply with domestic law. Specifically, they found that Claimants violated Panamanian law and the special protections afforded to the indigenous communities in Panama. The violation was deemed grave and prevented Claimants from obtaining protection under the applicable treaties. The Tribunal also found that Claimants did not conduct the necessary due diligence and ignored multiple "red flags" regarding the illegality of the investment.