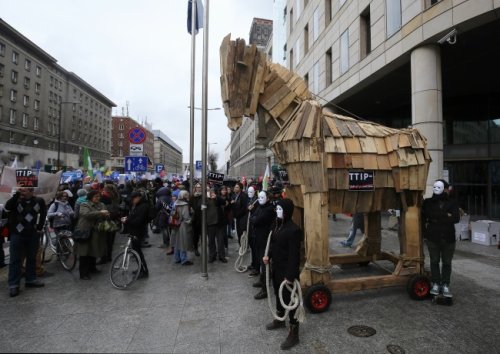 Global Post | 25 February 2016
Poland says to cancel bilateral investment treaties
EU member Poland wants to cancel its bilateral investment treaties (BITS) on the basis of which foreign investors have lodged claims worth nearly a billion euros in international arbitration, a senior minister said Thursday.
"Investment arbitration is one of the most important matters in terms of protecting the interest of the state treasury," deputy treasury minister Mikolaj Wild said Thursday, quoted by the Polish PAP news agency.
"There are currently 11 such cases, worth 4.1 billion zloty (940 million euros, one billion dollars).
"This is why the state treasury has decided to analyse the benefits and losses and to extinguish these agreements as quickly as possible," Wild said.
According to the PAP, Poland has 60 BIT agreements, dating mostly from the 1990s after Poland shed communism in 1989. The agreements regulate private investments between states.
Private investors who feel they have incurred losses due to unfair treatment by a given state can launch compensation demands in international arbitration.
Poland's new right-wing Law and Justice (PiS) government has made a string of controversial economic policy moves since winning an unprecedented majority in October elections.
International ratings agency Moody's has warned its bid to to convert foreign currency mortgages, mostly in Swiss Francs, into the local zloty currency, could "hurt" the Polish banking sector.
Moody's also warned that a new levy on banks threatens not only the sector's profitability but also the overall economic growth of this EU member.
The PiS government has pushed through several other pieces of controversial legislation, including institutional changes to the country's constitutional court and public media that critics insist have tightened its grip on power.
The European Commission responded by launching an unprecedented probe into whether the changes violate EU democracy rules and merit punitive measures.
The PiS moves also prompted Poland's first-ever downgrade by global ratings agency Standard and Poor's in January.
Poland expects to see its economy expand by up to 3.8 per cent this year following a 3.6 per cent advance in 2015.
Having clocked growth each year since it shed communism a quarter century ago, the nation of 38 million has long been regarded as Central Europe's powerhouse.