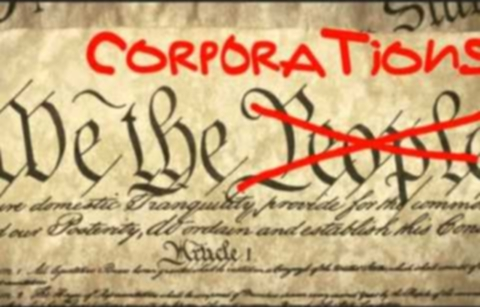 dpa | 2 OCt 2014
Opposing sides on investor question face off at US-EU trade talks
Chevy Chase, Maryland (Alliance News) — Groups opposed to a clause of the Transatlantic Trade and Investment Partnership that they say is overly favorable to investors took their complaints to negotiators Wednesday outside Washington.
Representing a broad range of interests from environmental and animal welfare activists to state lawmakers and ordinary citizens, the groups demonstrated outside the building where negotiators from the US and EU this week are holding the seventh round of TTIP talks.
They say the investor clause should be removed from the trade deal because it could give business interests in other countries the right to file claims to remove hard-fought regulations.
The TTIP negotiations "cover far more than the tariffs and quotas normally associtated with trade," said Arthur Stamoulis, director of Citizens Trade Campaign. "The world cannot afford for this pact to become a backdoor means of deregulation."
About 30 people holding signs that read "No Corporate Nationhood" and "No Toxic State" gathered for the demonstration prior to a forum for stakeholders mid-way through the scheduled week-long round.
Environmental organizations, trade unions, agriculture representatives and citizens groups participated.
The so-called investor-state dispute settlement (ISDS) clause now in the pact lays out a mechanism to settle disputes between foreign investors and national governments. It would allow special courts to rule on complaints by an investor on one side of the Atlantic against a government on the other side.
The groups say the clause could affect a range of areas from climate change to pollution and other environmental concerns and from consumer protection to labour.
Business groups urged trade negotiators to leave the clause in the pact, saying such mechanisms have been used for decades to settle disputes under other trade deals and have helped avoid "politicizing" questions best decided by experts.
"We think it belongs in the TTIP," said Shaun Donnelly, vice president of investment and financial services at the US Council for International Business. "It's not a co-incidence that TTIP has the word investment in its name. It's equally important to trade and deserves to be treated with respect."
Governments win more disputes than they lose when complaints come before the special tribunals set up under the North American Free Trade Agreement and other treaties, he said.
Donnelly said that removing the clause would send the wrong signal to China and other developing and emerging economies looking to hammer out trade deals with the US and EU.
Earlier in Berlin, German Chancellor Angela Merkel defended EU plans to forge trade deals with Canada and the US, saying both agreements represent considerable opportunities for the EU.
There are an "an infinite number of good reasons" for the EU to sign its planned trade pact with the US, Merkel told a meeting of German exporters and wholesalers.
The US and EU, which together represent about 65% of world trade, could in the future use their common economic area to set international standards including for China and India, she said.
Merkel said that TTIP would help generate jobs, which are desperately needed in Europe to help ease high youth unemployment.
Merkel rejected allegations that TTIP would place at risk Europe's high environmental and consumer protection standards.
German Economics Minister Sigmar Gabriel called last week for a similar investor protection clause to be removed from the Comprehensive Economic and Free Trade Agreement (CETA) between the EU and Canada.
Merkel, though, praised the new trade deal with Canada, saying that a considerable majority believe that much has already been achieved with the agreement.
Canadian and EU leaders signed a joint declaration Friday committing to their already negotiated free trade agreement.