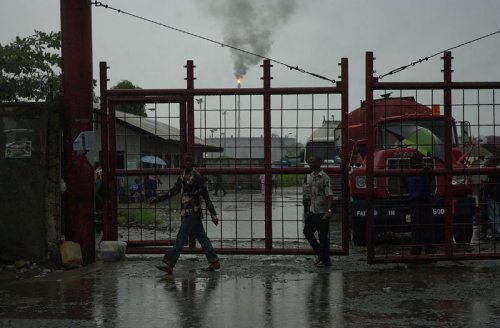 The Cable | 17 October 2020
OPL 245: Nigeria must resist Eni's legal bullying, says group
The Human and Environmental Development Agenda (HEDA), Re:Common, Global Witness, and Corner House, have called on the Nigerian government to stand against Eni's legal move over the oil processing license (OPL) 245.
Eni, an Italian oil and gas company, had filed a request for arbitration against Nigeria at the World Bank's international centre for settlement of investor disputes (ICSID).
The oil company said it plans to argue that Nigeria's failure to allow it to exploit an oilfield it acquired with Royal Dutch Shell nearly a decade ago breaches their investment agreement.
In a joint statement on Saturday, HEDA and others said this and other international arbitration mechanisms have been widely criticised by international civil society for being biased in favour of multinational corporations.
"The OPL 245 licence expires at the end of April 2021. Without it, Eni would have no rights to the oil bloc. Eni is desperate," Olanrewaju Suraju, chairman of HEDA said.
"Nigeria must stand firm and resist Eni's blatant bullying. Nigeria has no case to answer. Eni has not done any significant work on the field and would not therefore be entitled to an OML even if there were no corruption prosecutions.
"Nigeria is absolutely entitled to decline an OML until the various corruption cases against Eni have been concluded – and to pursue ENI and Shell for damages, given the egregious terms of the deal and its corrupt foundation. To do otherwise would be to risk serious public disorder. In the event of a conviction, the Nigerian public would not tolerate an international oil company operating an oil field on the basis of a corruptly obtained licence."
Read also: Analysis: Will Nigeria yield in oil deal wrestling bout with Shell and Eni?
Antonio Tricarico of Re:Common said Shell has been informed that there are grounds for prosecution.
"Now that Eni has acknowledged a Dutch corporate link to the OPL 245 license,
the Dutch prosecutor should also review whether Eni should be investigated in The Netherlands," he said.
Simon Taylor of Global Witness also said there are legitimate concerns over the funding agreements that have entered into the public domain.
"The attorney-general can also be criticised for not having acted to clarify the funding arrangements. But Eni's wild-eyed conspiracy theory is off the wall. The company's Delaware challenge offers no evidence of dark forces at work behind the scenes. What stands behind Nigeria's claim is a quest for Justice: and the Milan tribunal has recognised Nigeria's right to make the claim," he said.
Nicholas Hildyard of the Corner House, said Eni's attempt to discredit the federal government motives for seeking justice in Milan, insults not just the federal government but the Milan Tribunal.
"The federal government is a civil party to the Milan trial, as accepted by the court back in 2018, and Eni should not seek to circumvent the Milan Tribunal through opaque international arbitration proceedings", he said.
The oil deal which had resulted in a court case over allegations of bribery and corruption, dates back to 2011, when Shell and Eni acquired the massively rich OPL 245 for over $1.3 billion — paying $1.1 billion to take over 100 percent of Malabu's interest and $210 million to the federal government as signature bonus.