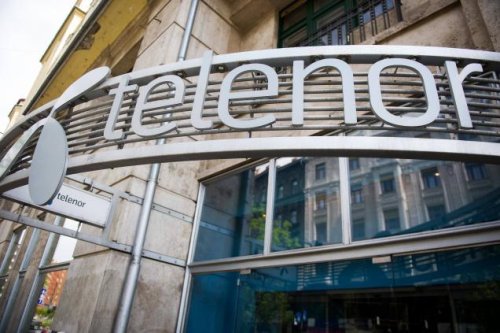 The Hindu | 6 January 2013
Need to align bilateral investment treaty regime with global reality
S. Bhushan
Puneeth Nagaraj
The White Industries award against India whch granted close to Australian $10 million as damages for delays by Indian courts in the enforcement of an earlier arbitration award has brought India's Bilateral Investment Treaty (BIT) regime into focus. White Industries, an Australian company, which had undertaken to supply equipment and develop the Pipawar Mine for Coal India Ltd. (CIL) initiated arbitration against CIL over some disputed payments in 1999. Though White Industries won the case in 2002, the award was not enforced even by 2010. Hence, it initiated an investment claim against the Government of India under the Australia-India BIT. BITs are international treaties between two countries which seek to create a stable investment environment by giving investors rights against States' abuse of sovereign powers. Since the White Industries case, Vodafone has issued a notice under the India-Netherlands BIT against India for its proposed retrospective amendment to the tax code. This is not an isolated instance as other companies such as the Russian conglomerate Sistema, Norwegian company Telenor, and the British hedge fund Children's Investment Fund, have reportedly initiated arbitration proceedings against India for various regulatory actions.
Global backlash
In the light of the claims against the government, the Department for Industrial Policy and Promotion has called for a review of all 82 BITs signed by India. The review is only symptomatic of the larger global backlash against Investment Treaty Arbitration (ITA), that is, arbitration arising from BITs and other investment agreements. Australia, for example, has stopped signing BITs, which have arbitration provisions (ironically, the White Industries award was granted in favour of an Australian investor). South Africa has decided to review its existing BITs with "a view to terminating and possible renegotiation on the basis of a new Model BIT". Further, Venezuela, along with Ecuador and Bolivia, before it, have denounced the ICSID Convention (which establishes the International Centre for the Settlement of Investor Disputes to arbitrate investor state disputes) to stem the investment arbitration cases against it.
Despite threat of new arbitration claims, India is attempting to sign BITs with the United States, Canada, and a host of other nations. This dichotomy is illustrative of India's position as an economic power. India is not only an attractive destination for foreign investment but Indian investors have substantive investments abroad, too. Companies such as Tata Steel, Bharti Airtel and ONGC Videsh have interests abroad through acquisition of mines and oil fields.
The principal objective of BITs is to provide a stable investment climate, inter alia, by protecting investments from the arbitrary actions of a foreign government. While BITs may expose India to claims from foreign investors, they also guarantee protection of Indian investors' investments abroad. This might explain why the States with which India has BITs are also the ones which attract a large proportion of Indian investment.
Corporate Europe Observatory, an influential European think tank, published a report titled 'Profiting from injustice' on November 27 giving voice to some widely held apprehensions regarding ITA. Criticisms include lack of transparency in proceedings despite involvement of taxpayer money ; the need for judicial independence as arbitrators and counsel are drawn from a small 'club' belonging predominantly to capital exporting nations from Europe and the U.S. ; and that it reduces States' regulatory space. These criticisms are based on the idea that ITA is a predominantly pro-investor and anti-developing State mechanism which seek to profit from crisis situations. These criticisms are not entirely unfounded, given the experiences of Argentina. Having gone through a financial crisis at the turn of the millennium, it faced a flurry of claims before the ICSID. Indeed, Argentina has around 25 cases still pending before the ICSID. However, the Argentine example is also an instance of balancing State and investor claims. Many of the adverse awards against Argentina have since been annulled by review panels under the ICSID. Further, States are not completely helpless in such cases as they can raise counter-claims against investors and even win damages in the process. There have also been a number of claims against developed nations by investors from developing nations such as Mafezzini v Spain, where an Argentine national initiated a claim against Spain. In fact, States can even initiate claims against investors. Though this is rare, it is not entirely unfathomable-evident from three reported State-initiated cases, namely, Gabon v Société Serete (Government of Gabon against a French investor), East Kalimantan v PT Kaltim Prima Coal (provincial government in Indonesia against an Anglo-Australian joint venture) and Tanseco v IPTL (Tanzania's state-owned electricity supply company proceeded against a Malayisa-Tanzania joint venture). There is a movement in international law to impose greater obligations upon corporations. State-initiated claims can fuel this movement, and herald a new generation of claims in ITA. BITs are necessary, as doing away with them will mean a return to the ugly days of gunboat diplomacy, diplomatic protection and politicisation of disputes.
Need for reform
So, a case can be made out to pursue an aggressive BIT policy for a country like India which has as much to gain from investment protection as any other State party to BITs. But the need to evolve State empowering measures must be noted. The UNCTAD 2012 World Investment Report also confirms the need for reform in the existing BIT regime by expanding the role of the State. India has done so by allowing for State-initiated arbitration in its Model BIT. Though India is in a position to push for major BIT reform, the lacunae in India's legal regime may defeat such efforts. The Indian Arbitration and Conciliation Act, 1996, cannot be applied to investment awards, which would mean that an investment award cannot be enforced in India. This inapplicability results from strictures in the Act that requires arbitration agreements to comply with the Indian Contract Act, 1872. Since ITA finds its roots in international law, more often than not, investment awards will be incompatible with Contract law. Further, India's abstinence from the ICSID Convention will result in difficulty for a hypothetical Indian investor to enforce an investment award in its favour. The changing dynamic of the global economy has led to a transformation in the role of developing countries as both capital importing and exporting States. There is an urgent need to redefine the global BIT regime to reflect this changing paradigm rather than rejecting it altogether, an exercise that India's BIT policy seems to be following to fruition.
The authors are fifth year students pursuing BA LLB (Hons.) from NALSAR University of Law, Hyderabad, and can be reached at mail :
bhushaniyer@gmail.com and puneeth.nagaraja@gmail.com