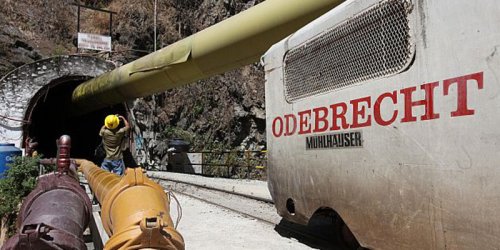 Lexology | 18 December 2017
Investment abitration: Peru faces new ICSID claims
In 2017, Peru has faced a number of new investment treaty claims, with several arising in the transportation sector. On February 1, 2017, Metro de Lima Línea 2 S.A., a Peruvian company owned by a consortium of Italian and Spanish companies, initiated a $260 million claim before the International Centre for the Settlement of Investment Disputes (ICSID), alleging Peru breached its concession contract by failing timely to provide the lands necessary to commence construction of metro lines in Lima.5 On April 5, 2017, the Spanish company Lidercón, S.L. also filed an ICSID claim, claiming $100 million damages for alleged breach by Peru of its exclusivity obligations under Lidercón's contract to provide vehicle inspections in Lima.
Two additional claims also are reportedly brewing against Peru. In July 2014, Peru entered into an agreement with the Argentine consortium Kuntur Wasi, pursuant to which Kuntur Wasi would design, finance, construct and operate the second airport in the city of Cusco, Peru — the International Airport of Chincheros. Following three years of uncertainty, Peru purported to terminate the contract in June 2017. Peru had been criticized in February 2017, when it assumed 80 percent of the project financing, citing Kuntur Wasi's alleged failure to meet its financing obligations. Peru also claims that it is investigating Kuntur Wasi for alleged illegal conduct.
In a separate dispute, in January 2017, Peru drew down on a $262 million financing bond and cancelled its contract with a consortium comprising the Peruvian company Graña y Montero, the Spanish company Enagas and the Brazilian company Odebrecht for the construction of a gas pipeline in southern Peru. The government pointed to Odebrecht's alleged failure to obtain sufficient financing after national and international banks apparently terminated their line of credit to Odebrecht (allegedly due to allegations against the company in Brazil). Although Odebrecht is currently in negotiations with the Peruvian state, it has stated that it will pursue ICSID arbitration (as provided for in the parties' contract) if those negotiations are unsuccessful.