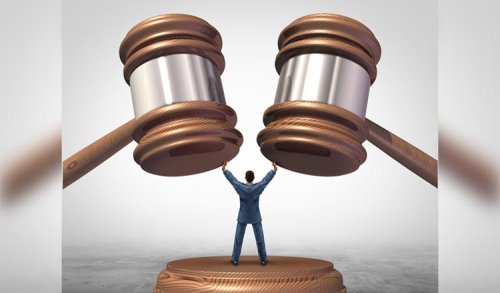 Lexology | 24 July 2019
International arbitration newsletter - July 2019 | Regional overview: Asia Pacific
Bangladesh
Bangladesh hit by ICSID claim in oil field dispute
Canadian energy company Niko Resources has launched a new ICSID claim worth ove r US$100 million against Bangladesh and its national oil and gas company Petrobangla over withheld payments under a production-sharing contract for an area known as Block 9, a gas field southeast of Dhaka.
According to Niko, the new ICSID proceedings relate to the improper withholding of payments under the contracts. The investor is claiming damages in excess of US$100 million for non-payment of the amounts due and the effective expropriation of its participating interest in the block.
Petrobangla suspended the payments after Bangladesh's Supreme Court issued an injunction in 2016 restraining the government from giving any kind of benefit to Niko while it hears a public interest litigation brought by a local academic. That action does not relate to Block 9 but rather to contracts for the Feni and Chattak fields, which Niko has been accused of procuring through bribery.
India
Malaysian satellite-TV group Astro withdraws two treaty claims against India
Two affiliates of Malaysian satellite-TV group Astro, UK-based Astro All Asia Networks and Mauritian-registered South Asia Entertainment Holdings have withdrawn treaty claims against India in which they had sought to halt a bribery investigation.
An UNCITRAL tribunal issued consent awards recording the claims' withdrawal and ordering the claimants to pay full costs.
The cases were an offshoot of India's 2G spectrum scandal, which saw the Indian Supreme Court cancel 122 2G spectrum licences after it emerged that ministers had allowed certain companies to buy licences at discounted rates. The scandal triggered criminal proceedings against a number of business executives and public officials amid allegations that they had engaged in bribery.
In 2014, Indian authorities commenced criminal proceedings against the claimants following allegations that they had invested in Indian satellite TV company Sun Direct TV as a retrospective bribe to India's then telecoms minister Dayanidhi Maran.
The allegations against the claimants, as with all others arising from the 2G spectrum scandal, were put to a special court for consideration. The court dismissed the case against all the accused in 2017, a decision which is now being appealed.
Astro All Asia and South Asia Entertainment filed their claims in 2016 under the UK-India and Mauritius-India bilateral investment treaties, respectively, seeking a halt to the criminal proceedings. They argued India had subjected them to an unfair and biased investigation, breaching several provisions of the BITs.
South Korea
South Korea hit with parallel ICSID and ICC claims over alleged expropriation
South Korea is facing parallel ICSID and ICC claims amounting to USD 2 billion. The claims have been filed by Gale Investments (Gale), an American family-owned real estate company, accusing that South Korea of seizing its investment in a sustainable urban project near Seoul and demanding compensation for expropriated profits and property, the loss of investment capacity and earnings, as well as moral damage.
It is understood that Gale has filed a notice of intent according to the US-South Korea Free Trade Agreement (FTA) based on South Korea's alleged violating the provisions of the FTA.
Malaysia
Malaysia settles threat of treaty claim
A settlement reached in October, 2018 by Malaysian government and Boonsom Boonyanit, a deceased Thai investor who lost her ownership of property due to fraud, has recently been made public 20 years after Boonyanit's death. The settlement avoided a potential claim under the treaty of Association of Southeast Asian Nations (ASEAN).
In 1967, Boonyanit bought two Malaysia properties and registered her ownership under the land ownership registration system of the country. In 1997, an individual forged Boonyanit's signature to sell the properties to a third party called Malaysia's Adorna Properties. Boonyanit filed a lawsuit against the transfer in the 1990s, losing the first trial but winning on appeal.
In 2000, the Supreme Court of Malaysia overturned the appellate judgment, and ruled that, despite the fraudulent transfers, Adorna had acquired irrevocable property ownership as a bona fide purchaser. Boonyanit died and her son applied to overturn the latest verdict, but the Malaysia court refused to rescind or amend its ruling. Reexamining the judgment in 2010, the Federal Court eventually acknowledged that it was a "clearly wrong decision" and expressed "great regret".
In 2017, Boonyanit's estate accused that Malaysian court of having deprived her of the value and enjoyment of her real estate investment in violation of the ASEAN treaty and sought compensation amounting to several tens of millions of dollars.
Singapore
Singapore court issues first-ever decision on SIAC arbitration
The Singapore International Commercial Court (SIAC) has issued its first ruling in an arbitration-related matter, finding that it lacks the power to extend the three-month time limit for the filing of award challenges under the UNCITRAL Model Law.
The court rejected a Thai listed company's petition to set aside a final award rendered by a sole arbitrator at the SIAC in 2018 in favour of a Mauritian company, both parties being anonymous.
The dispute relates to the Mauritian defendant's liability under a 2012 share purchase agreement to indemnify the Thai company for its tax payments to Thai authorities. The agreement, governed by Thai law, concerned the sale of the Mauritian company's shares in two companies.
The Court accepted the Mauritanian parties arguments that the set-aside application was out of time and an abuse of process.