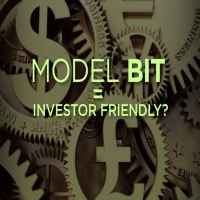 The Economic Times | 27 May 2016
India seeks fresh treaties with 47 nations
By Deepshikha Sikarwar
NEW DELHI: India has written to 47 countries to nullify the existing bilateral investment agreements and ink fresh treaties that will make it mandatory for foreign investors to exhaust local judicial remedies before seeking arbitration.
The Narendra Modi-led NDA government has prepared a model draft which will serve as the template for all investment agreements in the future and also for reworking the current ones.
"We have written to 47 countries... Treaties that have completed 10 years will be allowed to be lapsed so that a new text can be negotiated," a government official told ET.
Some of the countries that India has written to are European nations with whom treaties were signed earlier. Treaties that have been signed recently such as one with the United Arab Emirates will continue with the existing text and be revised later, the official said.
The Bilateral Investment Promotion Agreements (BIPA) seek to promote investment flows between two nations by assuring fair and equitable treatment on post-establishment basis through reciprocal provisions such as national treatment, most favoured nation treatment and mechanism for dispute resolution. The government amended the text after being dragged into international arbitration by as many as 17 companies or individuals including Deutsche Telekom of Germany , Vodafone International Holdings BV, Sistema of Russia, Children's Investment Fund and TCI Cyprus Holdings . India even lost an international arbitration case involving White Industries of Australia.
The revised model BIT will be used not just for the renegotiation of existing BITs and negotiation of future BITs but also investment chapters in Comprehensive Economic Cooperation Agreements, Comprehensive Economic Partnership Agreements and Free Trade Agreements.
The model BIPA prepared by India excludes matters such as government procurement, taxation, subsidies, compulsory licenses and national security from the scope of agreement.
Although taxation matters were never covered by investment treaties the government decided to incorporate a specific provision after Vodafone served an arbitration notice challenging the retrospective amendment to income tax law to tax its buyout of Hutchison Essar's telecom operations in 2007.