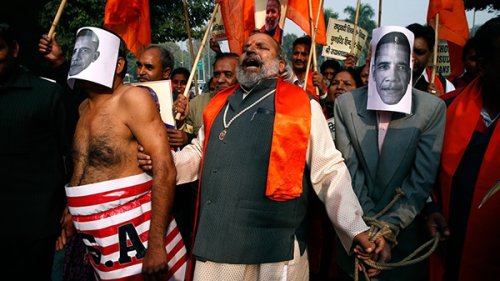 Domain-b | 28 June 2016
India's narrow BIT norms holding up trade pact: US envoy
The new model text on the basis of which India is negotiating its Bilateral Investment Treaties (BIT) is making it difficult for America to hold bilateral talks on the proposed India-US BIT, according to Richard Verma, US Ambassador to India. This is mainly because India's model BIT text ''substantially narrows the scope of investments'' that can be covered by the proposed India-US BIT, he said.
The model text, he said, also ''requires that disputes be exhausted in local Indian jurisdictions before alternative investor-state dispute mechanisms can be initiated''.
''One area where I would like to see greater progress is in our ability to launch negotiations on a (India-US) BIT. We have been on-again off-again for about eight years in our pursuit of a treaty. And I'm afraid things have become a bit more difficult (due to India's new model BIT text),''Verma told a gathering at the 'Atlantic Council US-India Trade Initiative Workshop in New Delhi on Monday.
''We will keep working to narrow our gaps, but today, unfortunately those gaps do prevent us from moving forward and putting in place the kind of structural protections that investors in both our countries have come to expect in international commerce,'' he said.
The objective of BITs is protection of the interests of investors but in the process these pacts aim to balance the obligations of the respective governments and the rights of investors.
Officials said investors from developed countries including the US have been citing 'judicial delays' in India to demand that they be granted the flexibility in the BITs to take disputes to international arbitration tribunals without waiting to exhaust remedies available in India.
The officials said investors have also demanded that the BITs should ensure protection of even the investment commitments they make on the basis of existing policies in India in case changes in such policies later harm those investment plans.
India had become very cautious about the Investor-State Dispute Settlement mechanism in its BITs following instances of governments being dragged by investors to international courts on the basis of existing treaties.
Foreign investors seeking international arbitration usually claim huge compensation for ''losses'' suffered owing to reasons including government policy changes.
The first round of negotiations on the India-US BIT was held in August 2009. However, the negotiations were initially delayed as India and the US had undertaken a review of their respective model BIT texts.