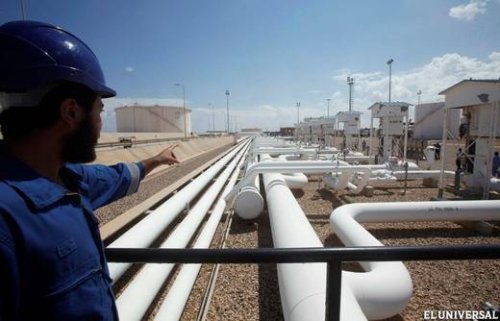 Reuters | 16 Jan 2015
Harvest asks for arbitration against Venezuela after failed sales
By Marianna Parraga and Anna Driver
Harvest Natural Resources Inc, a Texas based oil and gas company, said on Friday it has filed an arbitration request against Venezuela before a World Bank tribunal to protect the value of its investment in the South American country.
The request filed with the International Centre for Settlement of Investment Disputes (ICSID) is seen as a last resort for the Houston-based company, it said.
"Having exhausted all alternatives to protect Harvest's shareholders, we are now regrettably forced to exercise our right to submit this dispute to ICSID arbitration to protect the value of Harvest's investment in Venezuela," James Edmiston, Harvest's chief executive officer, said in a statement.
Harvest has tried twice to sell its remaining interests in Venezuela. In 2013 a deal with Indonesia's oil company Pertamina was rejected by the Venezuelan government and a similar sale attempt to a unit of Argentina's Pluspetrol was also unsuccessful.
An issue between state-owned PDVSA and its partners wanting to sell stakes in joint ventures like Harvest's Petrodelta project is valuation. Venezuela has long argued that foreign companies working in the country are not allowed to book Venezuelan reserves as part of their assets.
Harvest's 32 percent stake in the Petrodelta joint venture was going to be bought by Pluspetrol Venezuela in two separate transactions, the U.S. firm said in 2013. Pluspetrol had been expected to pay about $400 million for the 32 percent stake.
A representative for Venezuela's petroleum ministry was not immediately available to comment.
Venezuela withdrew from ICSID in 2012. Independent lawyers have said Harvest and any other companies requesting an arbitration case before ICSID against Venezuela would be carried out under the ICSID additional facility (AF) rules.
Under ICSID AF rules, an entity does not have the same recognition and enforcement framework as an arbitration under the ICSID Convention. If an award is received under the ICSID AF rules, parties have to use the 1958 New York Convention for recognition and enforcement.
"This is not the outcome of our 22 years in Venezuela that we envisioned or desired, but is the only means left to Harvest to protect our investment," Edmiston added.
Shares of Harvest Natural, an independent energy company with main operations in Venezuela and exploration assets in Indonesia, West Africa and China, rose 4 percent to $1.04 in morning New York Stock Exchange trading.