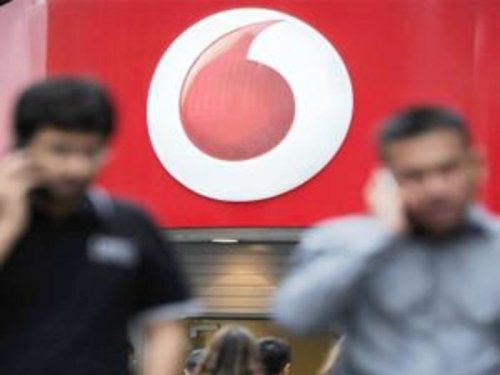 Economic Times | 19 January 2018
Government opposes merger of Vodafone Group's two arbitrations
The government has opposed Vodafone Group's proposal to merge its two arbitration cases against India, and sought an injunction from Delhi High Court to stop the telco from proceeding with the second arbitration filed in the UK, saying it was an "abusive action". The government on Thursday began its argument against Vodafone's proposal to merge the two arbitration cases it filed by invoking bilateral investment treaties (BIT) between the Netherlands and the UK.
Leading the Centre's representation, Additional Solicitor General Sanjay Jain told the court that the government filed the plea with a "bonafide intention" and to prevent the abuse of law by Vodafone. He also countered the submission of Vodafone's counsel that Indian courts do not have jurisdiction to stop the arbitration proceedings being conducted under international law.
"Vodafone's argument that any order by this court will not be binding on the arbitral tribunal is misconceived. If we are approaching court, it has to be under the Indian law. It is that Indian law which is equal for both the parties," Jain told the bench of Justice Manmohan.
Sanjeev Narula, one of the lawyers representing the government, told ET that they have pointed out that in case of consolidation, there will be one arbitration but still two cases. "We're saying that the second case is itself bad in law," he said. "We highlighted that the action of Vodafone in invoking the second arbitration under the BIT with the UK is an abusive action, vexatious and that's why we've approached the Delhi HC, asking the court to injunct Vodafone from proceeding against the second arbitration, because for the same set of relief, they've already invoked an arbitration under Dutch BIT," Narula said.
The government will continue its arguments on January 25. Vodafone Group had finished its set of arguments on January 18, where it said it would agree to consolidate its two international arbitrations initiated against India if the country were to agree. Vodafone had argued that since the SC had allowed appointment of a presiding arbitrator in the second arbitration under India-UK Bilateral Investment Protection Agreement (BIPA), there was nothing left in the central government's suit opposing the proceedings.
Vodafone has initiated two arbitration proceedings against India, one under India-United Kingdom BIPA and another under India-Netherlands BIPA, in connection with the tax demand of Rs 11,000 crore plus interest and penalties raised by the government related to Vodafone's $11 billion acquisition of Hutchison Telecom stake in 2007.