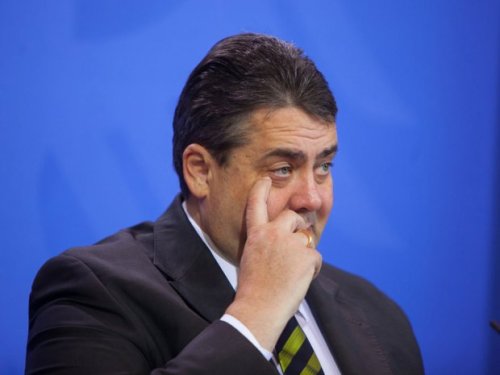 iPolitics.ca | 28 Jul 2014
Germany insists it hasn't scuttled CETA: report
By BJ Siekierski
The German ministry of the economy has clarified its position on the Canada-EU trade agreement (CETA), saying it will "meticulously" examine the agreement as soon as it's on the table, Agence France Presse reported Monday.
On Saturday, the Sueddeutsche Zeitung — a German news outlet — cited diplomats in Brussels saying Germany planned to reject CETA if the final agreement contained investor-state dispute settlement (ISDS), which allows investors to challenge governments before independent tribunals and bypass domestic courts.
But now the German government is distancing itself from those comments.
"We're going to examine the results of the negotiations very closely," a ministerial spokesperson said at a news conference. "The negotiations are ongoing. We don't have an official text yet."
The spokesperson added that they were "stunned" by the report, which they said "doesn't reflect the position of the government or the ministry".
According to the United Nations Conference on Trade and Development, Germany has bilateral investment treaties (many of which have provisions similar to the now controversial CETA investment chapter) in force with over 100 countries.
Nonetheless, this comes as the tide is turning in Europe on ISDS.
The European Commission is in the process of reviewing submissions from a public consultation that ended July 13 — the ongoing EU-U.S. Transatlantic Trade and Investment Partnership (TTIP) talks have galvanized opposition — and the incoming EU Commission president, Jean-Claude Juncker, is opposed.
Speaking to the European Parliament's international trade committee last week, EU Trade Commissioner Karel De Gucht said he expected the agreement to be initialed by September 25, but also expressed frustration about his evolving negotiating mandate.
"If the Council, in all of its wisdom, decides that they don't agree anymore to something that they had unanimously asked us to do — ok, that's up to the Council to decide," he said in reference to the changing attitudes towards ISDS.
"That's not in my hands in anymore. The agreement is negotiated on the basis of what was our mandate."
What's more, should the EU suddenly change its position at this stage, he warned, there would likely be negative consequences.
As veteran trade strategist Peter Clark suggested in a Monday column for iPolitics, the Harper government might — if the Europeans ultimately drop ISDS from the agreement — consider clawing back some of the concessions they made related to financial services.
In an emailed statement, Trade Minister Ed Fast's office didn't seem to offer much wiggle room.
"Investment protections have long been a core element of trade policy in Canada and Europe, and will encourage job-creating investment and economic growth on both sides of the Atlantic," press secretary Shannon Gutoskie wrote.