Toutes les versions de cet article : [English] [Español]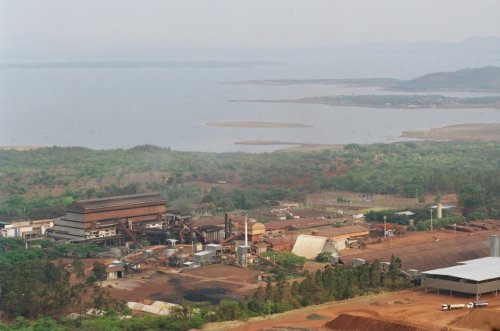 Foley Hoag | 29 January 2019
Foley Hoag wins arbitration for Venezuela, obtaining dismissal of $400M claim
Foley Hoag LLP secured a complete victory for Venezuela against mining conglomerate Anglo American, defeating the multinational company's claim of more than $400 million in an investment arbitration under the World Bank's International Centre for Settlement of Investment Disputes (ICSID) Additional Facility Rules.
Anglo American claimed that Venezuela had unlawfully expropriated its ferronickel processing facility and related assets in breach of the UK-Venezuela bilateral investment treaty. A majority of the three-person arbitral tribunal rejected the company's claims.
Foley Hoag's team was led by partner Mélida Hodgson, who praised the tribunal for deciding the case based on the facts and the law.
The central issue in the case was whether the processing facility reverted to Venezuela upon expiration of Anglo American's concession. A majority of the tribunal agreed with Venezuela that it did, under the terms of the concession agreement that bound both parties. By complying with its obligations under the concession agreement, Venezuela also complied with the investment treaty. Accordingly, Anglo American's claims that Venezuela breached the treaty's obligations with respect to expropriation, fair and equitable treatment, full protection and security, and national treatment were rejected.
In addition to Hodgson, the Foley Hoag team included partners Kenneth Figueroa and Tafadzwa Pasipanodya, counsel Diego Cadena and Analía González, and associates Patricia Cruz Trabanino and Anna Toubiana.
Foley Hoag represented Venezuela in investor-State disputes for more than ten years before ending its representation in 2018.
About Foley Hoag LLP
Foley Hoag provides innovative, strategic legal services to public, private and government clients across the globe. We have premier capabilities in the life sciences, healthcare, technology, energy, professional services and private funds fields, and in cross-border disputes. The diverse backgrounds, perspectives and experiences of our lawyers and staff contribute to the exceptional senior level service we deliver to clients ranging from startups to multinational companies to sovereign states. For more information, visit www.foleyhoag.com or follow @FoleyHoag on Twitter.