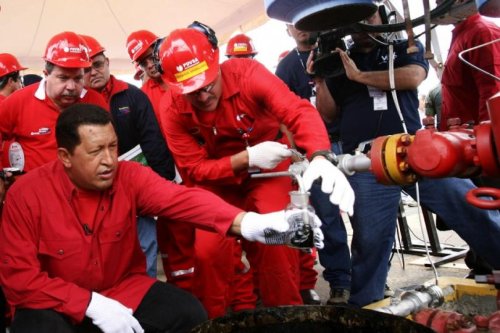 Daily Business Review | 17 March 2017
Exxon Mobil lawyers ask court to enforce $188M Venezuela award

by Monika Gonzalez Mesa
Lawyers for Exxon Mobil have asked a federal judge to order Venezuela to pay the company more than $188.3 million—the amount Exxon Mobil says it is still owed as repayment for the 2007 expropriation of its oil assets. In 2014, Exxon Mobil was awarded $1.4 billion, but a World Bank tribunal recently annulled most of that award.
Steven K. Davidson, a Washington D.C. partner at Steptoe & Johnson, asked U.S. District Judge Paul Engelmayer of the Southern District of New York to lift his 2015 stay on the $188.3 million, $68 million in interest and legal fees. Davidson asked the judge to require a bond if attorneys for Venezuela request that the stay be maintained pending other appeals.
"We look forward to the government's prompt payment of that $180M award plus interest," Todd Spitler, a spokesman for Exxon Mobil, said Thursday. "We are evaluating the annulment committee's decision and will determine next steps."
Last week, an annulment committee affirmed the portion of the 2014 award related to expropriation of its La Ceiba assets, but annulled the portion related to its Cerro Negro Project, saying that the original tribunal had exceeded its powers by holding that general international law regulated the compensation due, rather than a liability cap in the contract.
"There was this liability cap in the contract and the original tribunal wanted to be able to give compensatory damages to Exxon Mobil beyond the liability cap," said Robert Howse, a professor of international law at New York University School of Law, who has been a consultant to counsel in numerous arbitrations and has written blogs about the case.
The matter is one of two international arbitration cases related to the 2007 expropriation of Exxon Mobil's investments in Venezuela—one of many companies nationalized by then-President Hugo Chavez. One case based on the arbitration clause in the contract went before the ICC International Court of Arbitration and won Exxon $908 million. The current matter, based on violations of a bilateral investment treaty, went before the International Centre for Settlement of Investment Disputes (ICSID).
The ICSID tribunal—made up of well-known international arbitrators Gilbert Guillaume, Gabrielle Kaufmann-Kohler and Ahmed Sadek El-Kosheri—awarded Exxon Mobil the billion-dollar award in 2014. Arbitration doesn't offer an appeals process, so Venezuela moved to annul the award decision.
As in the original ICSID arbitration that led to the award, Exxon Mobil was represented in the annulment by a team led by Covington & Burling Washington D.C. attorneys Thomas L. Cubbage III and Miguel Lopez Forastier, and by London's Gaetan Verhoosel from Three Crowns.
Curtis, Mallet-Prevost, Colt & Mosle attorneys George Kahale III, Benard V. Preziosi, Jr. and Miriam K. Harwood in New York and Gabriela Alvarez-Avila Curtis in Mexico continued to represent Venezuela.
The decision from the annulment committee—a tribunal made up of Franklin Berman, Tan Sri Cecil Abraham and Rolf Knieper—was heralded by Venezuela's lawyers as "courageous."
It is rare for well-known arbitrators to be criticized at the level of an ad hoc tribunal, said Quinn Smith, a managing and name partner at boutique firm GST in Miami, who represents sovereign states, including Venezuela, albeit in non-oil-related arbitrations.
Howse said to the extent the annulment tribunal said a treaty can't be used to undermine a contractually bargained liability cap, the decision should give confidence to attorneys writing contracts.