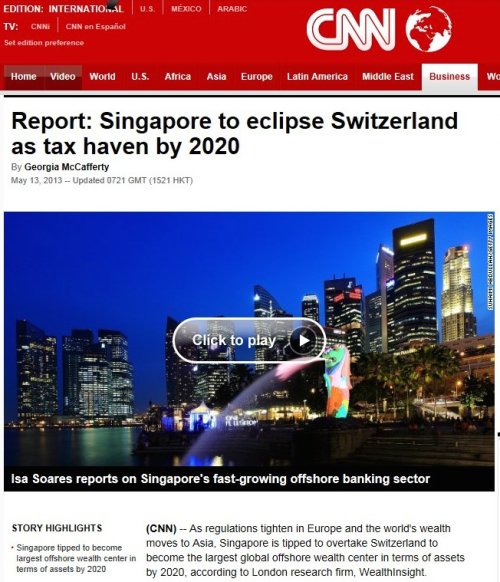 EU Trade Insights | October 14, 2014
EXCLUSIVE: EU-Singapore investment talks concluded, says EU Trade Chief
The European Union and Singapore have finally concluded negotiations over a bilateral investment agreement, EU Trade Commissioner Karel De Gucht has told EU Trade Insights in an exclusive interview. The investment deal is to be included into a broader free trade agreement, negotiations of which were finalised in December 2012. Official announcement of the conclusion of the talks is expected to take place on 16-17 October as European and Asian leaders meet for the tenth ASEM Summit in Milan.
"It's done", De Gucht told this website on 14 October. "I would know because I have done the last negotiation", he added.
This EU-Singapore trade deal would be the first EU trade agreement to be implemented which includes the infamous investor-to-state dispute settlement (ISDS) mechanism. The EU-Canada deal was officially concluded last month, but legal scrubbing, translation, and internal debates within the Council and the European Parliament should take more time than for Singapore.
The Commission was granted a mandate to launch trade talks with Singapore in 2007, ie before the entry into force of the Lisbon Treaty, meaning that, at the time, the Commission did not have exclusive competence to negotiate investment treaties. The Council modified the EU Executive's mandate in September 2011 to allow for the launch of bilateral discussions on investment and ISDS.
Investment talks were first expected to be concluded by the end of 2013. Asked what the hold up was, the EU's Trade Chief explained that there is always "some nitty gritty" in the final stages of any talks which can hamper discussions.
Singapore is currently the EU's largest trading partner in the ASEAN region. In 2013, bilateral trade in goods was worth around €47 billion.
In 2012, the EU was the most significant source of foreign direct investment in Singapore, accounting for €118.7 billion, or 26% of the total FDI stock. Singapore is the EU's 5th largest external investor and registered an FDI stock of €68.6 billion in the EU at the end of 2012, EU figures show.