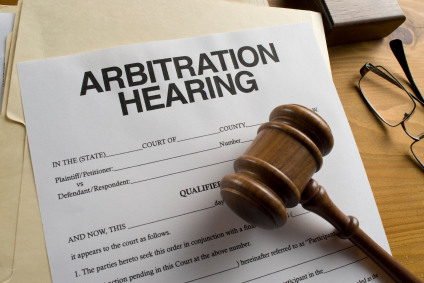 Vieuws | 7 November 2016
EU executive and Canada join forces to promote multilateral investment system to replace ISDS
By Joanna Sopinska
The European Commission and Canada have joined forces to promote the establishment of a "multilateral investment dispute settlement mechanism" – an initiative that is meant to replace the controversial ISDS (investor to state dispute settlement) system with a new, more predictable, efficient and cost effective procedural framework for investors worldwide.
The move follows the Commission's pledge from last year to "start work, together with other countries, on setting up a permanent International Investment Court." The declaration was included in the Commission's proposal tabled in November 2015 on investment protection and dispute settlement in the EU-US Transatlantic Trade and Investment Partnership (TTIP) agreement.
In a non-paper circulated among the EU member states and presented at international fora, the Commission and Canada argue that "guidance" to identify the key objectives and principles of the new system should be taken from "the core characteristics common to highly respected and successful multilateral institutions such as the WTO Dispute Settlement System and the International Court of Justice."
They add that in order to move forward a number of issues such as permanency, neutrality, transparency and inclusiveness, legal correctness and consistency as well as costs have to be considered. A list of eight relevant questions is included in the document.
The first informal discussions on the multilateral investment dispute settlement mechanism were held among EU member states under the Dutch EU Presidency, in the first half of 2016. Based on the outcome of these discussions the Commission and Canada drafted a non-paper, which was then presented at the 19 July World Investment Forum and the 17 October OECD Forum on Investments.
In her latest letter to the Dutch parliament, Lilianne Ploumen, Dutch Minister for Foreign Trade and Development Cooperation, describes the outcome of the international discussions based on the Commission-Canada non-paper as "cautiously positive." She added that the Commission has simultaneously launched an impact assessment to be concluded next year (probably during the 3rd quarter of 2017). By this time member states will have discussed the modalities of the system at the technical level in the Council. It is expected that the Commission will ask member states for authorisation to launch formal negotiations on the establishment of the multilateral investment dispute settlement mechanism in the autumn of 2017.
Background
In contrast to trade, which has been subject to multilateral rules negotiated and implemented within the auspices of the World Trade Organisation and backed up by a standing dispute settlement system, there is currently no unified set of multilateral rules on investment protection and dispute resolution. In 1995, negotiations were started at the OECD on a Multilateral Agreement on Investment (MAI) but these were unsuccessful.
Read also: An international investment court: panacea or purgatory?