Todas las versiones de este artículo: [English] [Español]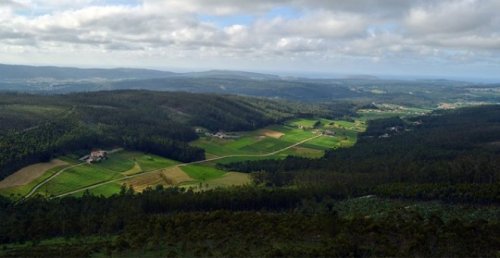 Market Wired | 21 October 2015
Edgewater responds to Galician Government statements concerning its mining concessions at the Corcoesto Gold Project, Spain
Edgewater Exploration Ltd. (TSX VENTURE:EDW) ("Edgewater" or the "Company") announced today that the Government of the Autonomous Community of Galicia, Spain (the "Galician Government") has issued a resolution declaring the "caducidad" of the mining concessions for the Corcoesto Gold Project (the "Corcoesto Concessions"), which are held through the Company's wholly-owned subsidiary, Corcoesto, S.A. ("Corcoesto"). Under Spanish law, this declaration of "caducidad" unilaterally terminates the Corcoesto Concessions.
Edgewater and Corcoesto consider the "caducidad" declaration and related actions of the Galician Government to be manifestly unlawful and in breach of the Kingdom of Spain's obligations under international law. Edgewater and Corcoesto intend to exercise all available remedies to protect the rights and the interests of their shareholders, including international arbitration.
Corcoesto has therefore today served a notice of dispute on the Kingdom of Spain pursuant to the terms of the bilateral investment treaty (the "BIT") between Spain and Panama, where Corcoesto is incorporated. Should Spain fail to promptly offer full compensation for the loss of investment and opportunity, Corcoesto will vigorously prosecute its claims in international arbitration under the BIT to secure such full compensation.
Edgewater and Corcoesto have retained Three Crowns LLP, a specialist international arbitration firm based in London, Paris and Washington DC with extensive experience in investment disputes in the natural resource sector, to act as lead counsel in the BIT arbitration. Third party funding has also been secured to finance the prosecution of Corcoesto's claims under the BIT. The funding was arranged on Corcoesto's behalf by ClaimTrading Ltd, a broker of litigation finance.
George Salamis, President and CEO stated: "This "caducidad" resolution is a thinly disguised repudiation of Corcoesto's rights and constitutes a clear violation of Spanish and international law. We intend to take all necessary actions to protect our investment and the interests of our shareholders. This investment defined a substantial gold resource that was on track for development. We have spent over US$35 million on the Corcoesto Gold Project through the performance of significant engineering and environmental studies and resource definition drilling. We have obtained the approval of our Environmental Impact Statement in December, 2012, and defined an open pit constrained, measured and indicated resource of 1,027,000 ounces gold at average grade of 1.32 g/t Au using a 0.5 g/t Au cutoff. (see Edgewater News Release dated August 6, 2013). This major investment over the past five years was until recently supported and actively encouraged by the Galician Government."
Edgewater will provide further updates regarding the BIT arbitration against the Kingdom of Spain as additional information becomes available.
Mr. Gregory Smith, P. Geo., Vice President of Exploration for Edgewater Exploration Ltd., is the qualified Person as defined by NI 43-101 and has prepared and approved the technical data and information in this news release.
On behalf of the board of
EDGEWATER EXPLORATION LTD.
George Salamis, President and CEO