Wall Street Journal | 5 December 2009
Ecuador seeks to block Chevron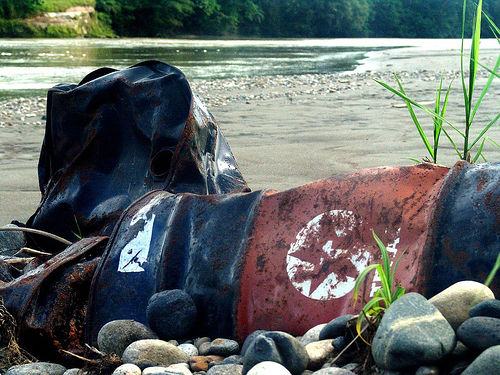 By BEN CASSELMAN and CHAD BRAY
The government of Ecuador asked a U.S. court on Friday to intervene in its long-running environmental battle with oil giant Chevron Corp.
The federal court filing is tied to a multi-billion-dollar lawsuit taking place in Ecuador that seeks to hold Chevron responsible for environmental damage allegedly caused by Texaco Inc., which operated there from 1964 to 1990.
Chevron, which bought Texaco in 2001, denies the allegations. A ruling in that case is expected next year. Although the lawsuit was filed by residents of Ecuador's oil-producing region, Chevron has increasingly targeted the government of Ecuador in both its public statements and its legal filings in the case.
The San Ramon, Calif., company accuses the government of interfering on the plaintiffs' behalf and violating an agreement to release Chevron from environmental claims. The government denies any interference and says the release agreement didn't cover lawsuits filed by third parties.
In September, Chevron requested binding arbitration under international law, claiming that Ecuador was violating the terms of a 1997 trade pact with the U.S. Chevron asked arbitrators to rule that Ecuador, not the company, is responsible for any environmental damage and should pay any penalties.
On Friday, Ecuador's government fired back, asking a U.S. district court in New York to order Chevron to drop its arbitration claim. At the heart of Ecuador's claim is a promise by Texaco to a U.S. court in 1999 to accept the ruling of the Ecuadorean courts in the case.
"By commencing the arbitration, it is Chevron that is trying to escape its commitments," said Eric Bloom, Ecuador's attorney in the case.
But Chevron argues that promise doesn't apply to the current lawsuit, and accused Ecuador of stalling. "The government of Ecuador is simply seeking to delay the arbitration and avoid ever having to own up for its abrogation of the rule of law," the company said.
Separately, Chevron said it would stop selling fuel at more than 1,100 gas stations in Eastern states including Pennsylvania, Ohio and South Carolina.