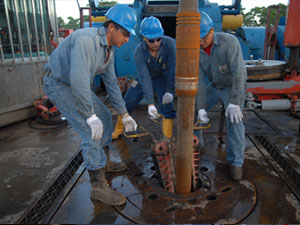 Benchmark Monitor | 9 February 2017
ConocoPhillips (COP) subsidiary, received award of $380 million from ICSID, for Ecuador's unlawful expropriation

by James Conlon
ConocoPhillips (NYSE:COP) wholly owned subsidiary, Burlington Resources Inc., received an arbitration award of $380 million from an international arbitration tribunal, constituted under the International Centre for the Settlement of Investment Disputes (ICSID), for Ecuador's unlawful expropriation of Burlington's significant investment in breach of the U.S.-Ecuador bilateral investment treaty.
"The Tribunal's decision on damages sends a clear message that governments cannot expropriate investments without fair compensation," said Janet Carrig, senior vice president, Legal and General Counsel. "ConocoPhillips sought to protect its interests to the fullest degree and the Tribunal acknowledged our legal rights and the unlawful nature of Ecuador's actions."
The decision is subject to potential annulment proceedings, but the company believes any application seeking to annul the award would be meritless and ConocoPhillips would strongly defend against it. The timing and manner of collection remain to be determined.
At the movement ConocoPhillips (NYSE:COP) is under coverage by number of analysts. Buy rating has been given by 8 analysts to the company stock whereas 1 analyst given UNDERPERFORM rating to stock and 7 analysts given HOLD rating. The consensus recommendation by Thomson Reuters analysts is Outperform and their mean rating for the stock is 2.04 on scale of 1-5. Analysts mean target price for ConocoPhillips (NYSE:COP) is $57.82 while their mean recommendation is 2.10 (1=Buy, 5=sell).
If we look at stock performance in last active day trading, we see that stock has moved up 0.36% to end the day at $49.60. The current share price indicate that stock is -6.71% away from its one year high and is moving 62.56% ahead of its 52-week low.
Aehr Test Systems (NASDAQ:AEHR) announced that it has received an order from a subcontractor to its lead customer for its FOX-XP test and burn-in system products as the first step towards a high-volume production application.
As Aehr Test has disclosed previously, this lead customer and its subcontractors have indicated that they anticipate the need for a significant number of production burn-in/test systems to meet their device volume shipments in the upcoming summer of 2017. Aehr Test has taken several steps to shorten lead times and ensure it has the capacity to meet their range of capacity needs and forecasts.
Gayn Erickson, President and CEO of Aehr Test Systems, commented, "We remain very actively engaged with this lead customer and are excited to receive this order to support the quality and reliability testing of their devices. We believe our high power and high capacity FOX-XP test and burn-in system is a perfect fit for this application and represents a significant new opportunity as the customer's devices move into high volume manufacturing burn-in.
On 08 February 2017, Aehr Test Systems (NASDAQ:AEHR) shares moved to $3.00 after starting the day at $2.19. Number of analysts are covering this stock and currently stock has got OUTPERFORM rating from 1 analyst of Thomson Reuters, no analyst given HOLD rating to the stock and 0 given UNDERPERFORM rating. Analyst's mean target price for AEHR is $5.00 while analysts mean recommendation is 2.00.