San Francisco Sentinel | 20 January 2010
Chevron files motion to hold government of Ecuador accountable under international law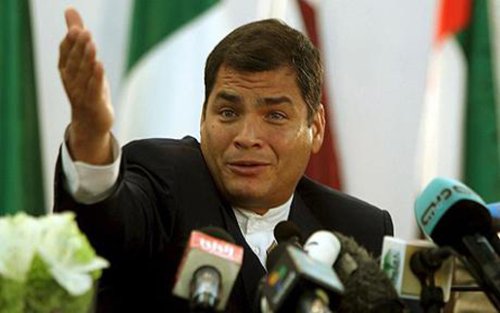 Chevron has submitted a legal motion and supporting authorities to dismiss a lawsuit that was filed by the government of Ecuador in an attempt to block a Chevron arbitration claim made under international treaty law.
The motion comes nearly four months after Chevron initiated a proceeding against Ecuador before the Permanent Court of Arbitration in The Hague under United Nations trade law. Chevron has accused the government of Ecuador of violating a bilateral investment treaty with the United States by participating in a $27 billion lawsuit brought against Chevron for alleged environmental damage in the Amazon. In 1998, Ecuador released Texaco – since acquired by Chevron – for any liability related to oil exploration and development in the Ecuadorian Amazon.
Now the San Ramon-based company is making the point that there is no legal basis for Ecuador to stay the arbitration brought under international law by Chevron. Indeed, the treaty between Ecuador and the U.S. explicitly states that such legal disputes are to be settled by international arbitration.
Ecuador has repeatedly sullied its international reputation in recent years by breaking contracts and avoiding its legal obligations. Government representatives know that their actions and that of the judicial system in Ecuador will not bear international scrutiny. The latest legal moves by the regime in Ecuador suggest government officials there are worried they will lose if Chevron's arbitration claims are allowed to proceed in a legitimate and impartial forum.
Ecuadorian President Rafael Correa and his administration have already shown their hand meddling in the legal system there. The political influence, coupled with the recent resignation of the judge overseeing the case—for participating in a bribery scheme against Chevron-calls into serious question the ability for Chevron to get a fair trial. The Ecuadorian government's latest legal gambit shows to what lengths it will go to avoid truth and justice in this matter.