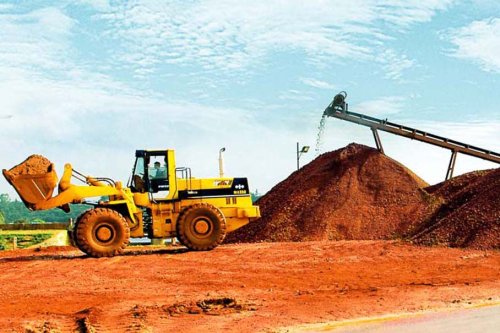 The Malaysian Insider | 9 January 2016
Bauxite mining moratorium could land Malaysia in trouble under TPP, says law professor
BY MELATI A. JALIL
The Malaysian government could be sued by foreign corporations if it intervened in their business activities under the Trans-Pacific Partnership (TPP) agreement, a Universiti Malaya law professor said, using as an example the moratorium on bauxite mining in Pahang to make his point.
Law expert, Prof Gurdial Sing Nijar said the Malaysian government would be hampered in taking counter-legal action as the agreement would limit what a government could do in such cases.
This can only happen, however, if the bauxite mines that are causing pollution woes in Kuantan, Pahang, are owned by foreign companies, and if Malaysia joins the trade pact.
"Imagine if the bauxite mines are owned by foreign corporations and the TPPA is signed.
"And look at Lynas, if you want to impose some restrictions, will our government be in the position to tell them that our people's lives and health are affected and say we want to stop you. That is the question," Gurdial said at the TPP Summit 2016 organised by groups against the trade deal – Bantah TPPA movement and Kongres Rakyat.
"If (the government) can answer this question by saying yes,… then some of us will be happy to withdraw our opposition."
Lynas refers to the Australian company, which owns and operates a rare earth refining plant in Gebeng, near Kuantan.
Under the 12-nation trade pact, the government cannot change the conditions of investment made in the country.
"We cannot change that, because if we change that they will complain that their expected profit has been affected, you have therefore expropriated their investment and this is the extended definition of expropriation.
"Therefore they will bring the case to a special penal of private lawyers and they can decide your case," he said referring to Investors State Dispute Settlement (ISDS) provided for under the TPP.
On January 6, Natural Resources and Environment Minister Datuk Seri Wan Junaidi Wan Jaafar announced the suspension of all bauxite mining activities starting January 15 to tackle the pollution caused by the industry.
The government also would not be issuing new approved permits within the moratorium period, unless the companies had existing contracts in the industry.
Rampant bauxite mining had been blamed for turning rivers and the shoreline off Kuantan, on the peninsula's east coast, red after two days of heavy rain about a week ago.