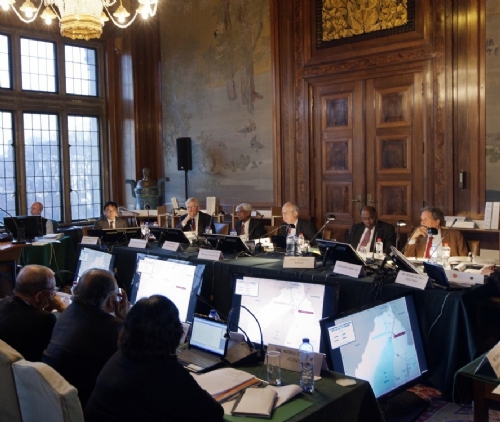 OECD | March 2018
Appointing authorities and the selection of arbitrators in investor-state dispute settlement: an overview
Context
The Freedom of Investment Roundtable, an intergovernmental forum hosted since 2006 by the OECD Investment Committee, brings together over 50 OECD, G20 and other governments from around the world to exchange information and experiences on investment policies. Participants in the Roundtable have been considering investment treaty policy and investor-state dispute settlement (ISDS) at regular meetings since 2011.
In October 2017, Roundtable participants considered a Secretariat paper on appointing authorities and the selection of arbitrators in ISDS, essentially the same as this consultation paper. Following discussion of the paper, the Roundtable requested the Secretariat to seek comments on the paper including from the five arbitration institutions considered in the paper, and from selected stakeholders and participants in ISDS. Invited commentators were informed that the consultation paper and comments could be made public. The consultation paper and comments received were considered by governments at the March 2018 FOI Roundtable.
This consultation paper and comments received to date are available on the OECD website at www.oecd.org/investment/Consultation-ISDS-appointing-authorities-arbitration.htm in order to foster informed public and inter-governmental debate. The consultation paper is a draft and is under revision. Further work relating to the paper will include additional research, follow-up and revisions including to address comments received, and analysis of additional arbitration institutions. The Roundtable will consider appointing authorities and a revised version of the paper at a forthcoming meeting.
The consultation paper does not necessarily reflect the views of the OECD or of governments that participate in OECD-hosted dialogue on international investment policy. It cannot be construed as prejudging ongoing or future negotiations or disputes arising under investment treaties. This document and any map included herein are without prejudice to the status of or sovereignty over any territory, to the delimitation of international frontiers and boundaries and to the name of any territory, city or area.
Read more (pdf)